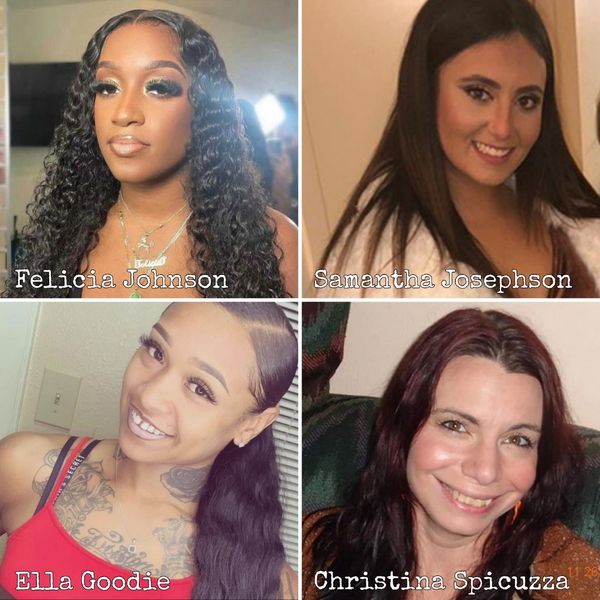 According to an article by
theverge.com
, around 21 percent of Lyft drivers and 27 percent of Uber drivers in the US are women.  With the increase in rideshare options comes an increase in risk for female passengers and female drivers.
In this episode of the True Crime Society Podcast we discuss the cases of four different women who have either been murdered or are missing.  The one commonality for these cases is that the women would likely be here today if it wasn't for accepting or offering a rideshare lift.
Christina Spicuzza accepted an Uber fare in February 2022.  Horrifyingly, the rider was never looking for a lift – he was out to rob and kill her.  There is terrifying dashcam footage of Christi in the moments before her murder.  Her body was found days after she vanished – she was still wearing her protective face mask when she was discovered.
Ella Goodie accepted a Lyft job in March 2022.  The ride was to take her from Louisiana to Texas, a 7 hour round trip.  Ella never made it home to her teenage daughters.  She is still missing and her case has been classified as a homicide.
Felicia Johnson travelled from her home in California to Houston, Texas in April 2022.  Some reports say that she went to a club to look for work.  After that, she was reportedly waiting for an Uber outside and it was delayed.  She accepted a lift with an unidentified man and has not been seen since.  Her phone was found abandoned and covered in blood.
Samantha Josephson decided to finish up her night out with friends in March 2019, and she called an Uber.  A car pulled up and she got in.  She mistook this vehicle for her Uber and this mistake ended her life.  Samantha was stabbed over 120 times by her driver.  The judge in this case called Samantha's murder the 'most severe'  that he had seen before.
This episode is sponsored by:
 Thuma - Create that feeling of checking in to your favorite boutique hotel suite, but at home, with The Bed, by Thuma. And now go to
Thuma.co/CRIME
and use the code CRIME to receive a twenty-five dollar credit towards your purchase of The Bed
plus free shipping in the continental U.S.


Storyworth – Give all the 'moms' in your life a meaningful gift that you will both cherish for years.  Goto
StoryWorth.com/tcs
and save $10 on your first purchase.
Microdose Gummies - Go to
microdose.com
and use code TCS for 30% off your first order of THC gummies.