Exploring: Godly Queen Hester
Episode 211,
May 13, 2022, 09:59 AM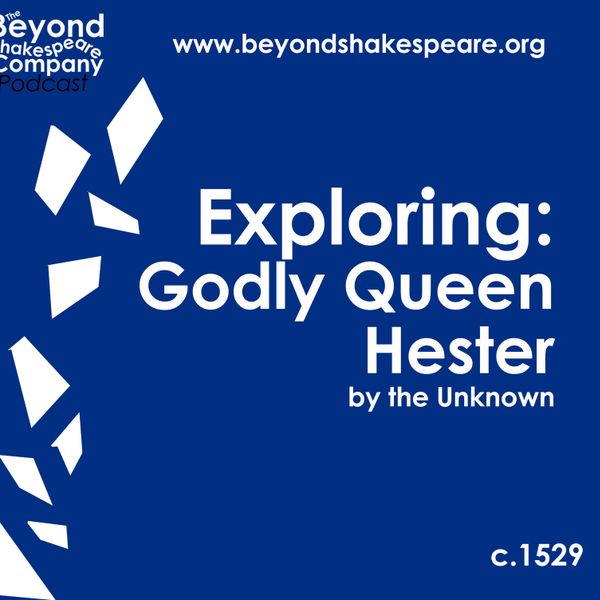 Exploring the play Godly Queen Hester
A read through and discussion of Godly Queen Hester, as seen on our YouTube exploring sessions in another of our occasional cross over episodes. Performed in the 1520's - possibly 1529.
With Eric Karoulla as Third Gentleman, Hardydardy; Alan Scott as Mardocheus; Elizabeth Amisu as Pursuivant/s, Adulation, Arbona; Daniel Yabut as Aman; Lynn Freitas as First Gentleman, Ambition, First Jew; Helen Good as Prologue, Pride, Third Jew; Aliki Chapple as King; Briony Sparrow as Hester; Rachel Moles as Second Gentleman, Second Jew, Scribe.
The host was Robert Crighton. 
You can go to the video version of this episode here. If you want. It's pretty much exactly the same, just you can see our lips move -
https://youtu.be/cic7SNFxNKw