On Creativity, Discipline & The Home Edit (feat. Molly Beran)
Episode 72,
May 16, 2022, 04:56 PM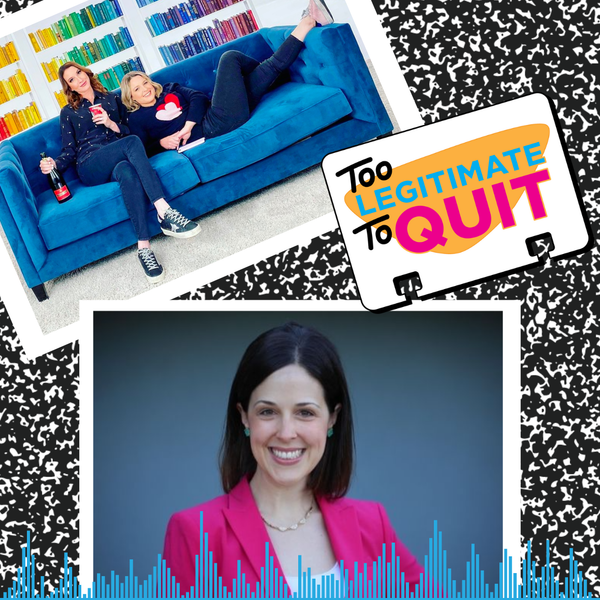 Do you rebel against structure - or do you crave it? Does the idea of managing others or being managed make you feel supported or smothered? And how can you find the freedom and flow to bring true creativity into your business? The surprising answer - constrain yourself!

This week, Annie P. sits down with Project Management all-star, Molly Beran. Molly knows that a lean, well-oiled, and responsive system is actually the best foundation for creative work - as long as you're structuring with your nature and your needs in mind!  Then, leaning into the old adage "tidy house, tidy mind," Molly introduces Annie to the Netflix sensation The Home Edit (which itself started as a small 2-woman business). It's a must-listen if your creative juices aren't flowing so freely. It's time to unclog your mind!

*Parentpreneur advisory: this episode contains colorful language.
Connect with Molly via her
website
,
YouTube
, and
LinkedIn.

Be sure to check out the fabulous free project templates available
here.


Love to podcast and chill? This week's episode joins our
Legitimate Netflix playlist
- featuring lessons from Netflix Originals like Bridgerton, Grace and Frankie, and Cobra Kai.

Craving connection, co-working, and a way to enjoy your time on LinkedIn? Join our free community,
The Legitimati,
and do your weekly homework with us! It's also the perfect way to rub elbows with our fabulous guests.

Tired of feeling sleazy when you sell - or avoiding "the ask" altogether? Text the word EASY to 411-321 for Annie P's guide to ditching your sales baggage. (Outside the US? No problem! Just text EASY to 1-909-741-1321 on WhatsApp!)