Krish Subramanian, co-founder and CEO, Chargebee
Season 2, Episode 36,
May 25, 2022, 07:44 AM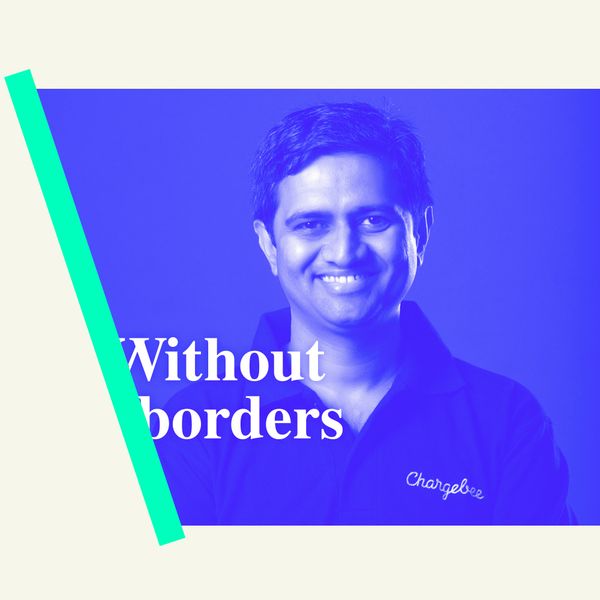 We speak to Chargebee's Krish Subramanian about the subscription business, communicating as a trained extrovert, and the importance of authenticity and hiring in a fast-paced business environment.
Chargebee is a subscription management platform that automates the operations of over 4,000 high-growth subscription-based businesses. Founded in 2011, the company reached unicorn status in April 2021 and has now raised a total of $470 million in funding with a valuation of $3.5bn. Chargebee integrates with the leading payment gateways like Stripe, Braintree, and PayPal around the world to let you automate recurring payment collection along with invoicing, taxes, accounting, email notifications, SaaS metrics and customer management.  
Krish is a software engineer by training, and he had the idea of learning to build a good company and to "fall in love with some good boring problems." Subscription management is one of those problems that is now growing in complexity and infrastructure. His mission continues to be the same, even if he couldn't have foreseen that so many businesses would embrace subscriptions the way they have today.  
In this episode, Krish explains how he has seen the SaaS business evolve, and how companies like Netflix or Slack have been changing their subscription models based on customer experience and driving other companies to follow suit. Krish himself constantly thinks about how he can integrate his customer's story to his product roadmap, and he admits that at Chargebee they "strongly lean on listening to customers and taking feedback very seriously to build and solve the right problems."
Krish also explains how they have built their culture at Chargebee around their employee's experiences, and this led them to identify core values such as empathy, customer-centricity, bias to action and curiosity. They haven't just been aspirational with their culture, they have built it around their rituals and habits, he explains. Now, Krish says, as he has a workforce of 1,200 people spread across the world, his job is "mainly focused on making sure that we are able to bring the right talent into the organisation and then communicating more often about what we are doing, and bringing that consistency internally and externally."
One of the biggest challenges he has faced, as the company continues to grow, is learning "to hire people who are extremely better than you, who have been executives in other companies, and manage them as well." That is a journey most first-time founders as himself did not go through, as he was always a developer before founding Chargebee.