TCT: The Souls of the Lost Boys Speak w/John Wingate
Season 16, Episode 90,
Aug 10, 2021, 02:30 PM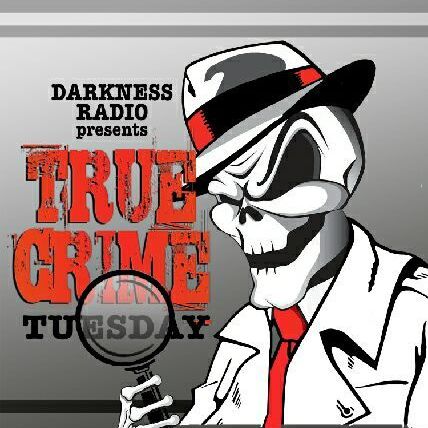 True Crime Tuesday presents The Souls of the Lost Boys Speak with John Wingate In 1967, the largest cave search in US history unfolded in historic Hannibal, Missouri, the boyhood home of author Mark Twain. Three modern day Tom Sawyers, with no caving expertise but an abundance of bravado, made Hannibal ground zero for a terrifying calamity that would leave its traumatic mark for half a century. Joel Hoag, his brother Billy, and their friend Craig Dowell vanished after exploring a vast and complex maze cave system that had been exposed by highway construction. John Wingate details the astonishing paranormal investigation into the fate of three boys believed lost in the vast caves beneath historic Hannibal, Missouri. A year-long investigation involving three evidential clairvoyants independently identified the boys as the earliest victims of serial killer John Wayne Gacy, many years before the madman's Chicago murder spree claimed the lives of thirty-three young men and boys. Get T...
True Crime Tuesday presents The Souls of the Lost Boys Speak with John Wingate
In 1967, the largest cave search in US history unfolded in historic Hannibal, Missouri, the boyhood home of author Mark Twain. Three modern day Tom Sawyers, with no caving expertise but an abundance of bravado, made Hannibal ground zero for a terrifying calamity that would leave its traumatic mark for half a century. Joel Hoag, his brother Billy, and their friend Craig Dowell vanished after exploring a vast and complex maze cave system that had been exposed by highway construction.

John Wingate details the astonishing paranormal investigation into the fate of three boys believed lost in the vast caves beneath historic Hannibal, Missouri. A year-long investigation involving three evidential clairvoyants independently identified the boys as the earliest victims of serial killer John Wayne Gacy, many years before the madman's Chicago murder spree claimed the lives of thirty-three young men and boys.

Get The Lost Boys here: https://amzn.to/3jhKP3N
Get Souls Speak here: https://amzn.to/2VnmHVv
Visit John's website here: www.CardiffHill.com