VR and the Future of Immersive Storytelling with Adam Ganz from StoryFutures
Season 2, Episode 6,
Jun 30, 2022, 12:36 PM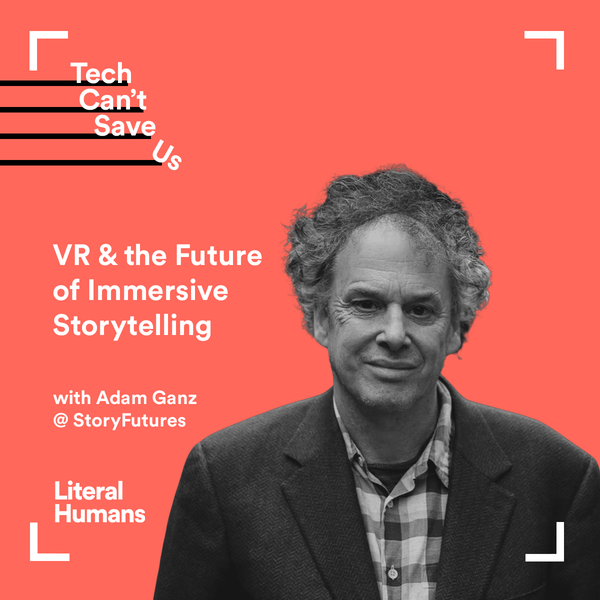 In this episode, Professor Adam Ganz talks about the endless possibilities of VR, AR, and MR, working in tandem with the workforce of tomorrow.
How do we use virtual reality (VR) to train the workforce of the future?
Professor Adam Ganz is doing the work to answer that important question.
As one of the leaders of StoryFutures Academy at Royal Holloway University of London, Ganz is placing innovative storytelling at the heart of next-generation immersive technologies like augmented reality (AR), mixed reality (MR), and virtual reality.
Professor Ganz also brings up their new immersive experience called Storytrails (coming soon!), where people get to use new tech to travel back in time. We have a lot of fun chatting about the VR, AR, and MR universe, its unique but powerful way of blending reality with fiction, and its place in our current reality. 
We discuss the need for VR in the future, its place in the standard workday, and whether we really aspire to be fully immersed in a two-hour zoom call without the luxury of the mute button. 
Finally, Professor Ganz reveals his dream tech product. Hint: it would turn our 9 am-5 pm workdays into an 11 am to 3 pm dream! 
Find Professor Ganz's and StoryFutures Academy's work here: