Romain Moulin, co-founder and CEO, Exotec
Season 2, Episode 41,
Aug 18, 2022, 06:30 AM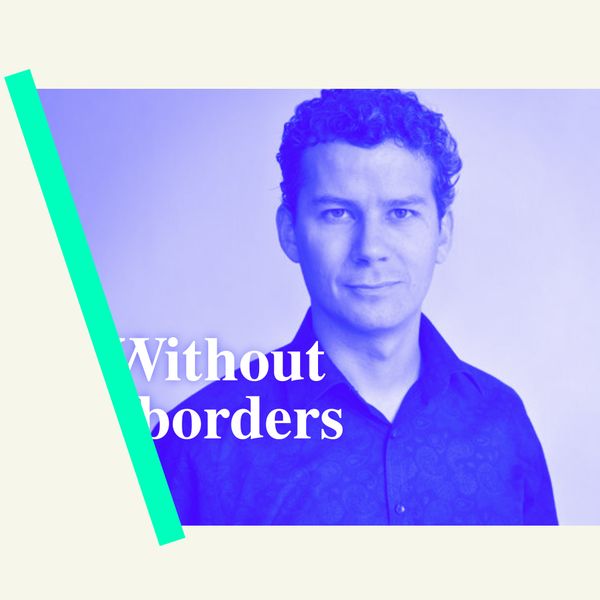 We speak to Exotec's CEO and co-founder Romain Moulin about becoming France's first industrial unicorn, the future of logistics, and the importance of transparency in a fast-growing business.
Our guest in this 28th interview episode with a unicorn start-up leader is
Exotec
CEO and co-founder,
Romain Moulin
.  
Thanks to its fleets of robots, capable of moving in three dimensions, Exotec has revolutionized the way its customers organise their warehouses and how their logistics flows. Exotec offers a clear alternative to traditional warehouse automation solutions: elegant collaboration between human and robot workers that delivers sustainable warehouse productivity. Founded in 2015, the company has since secured $477m in funding reaching unicorn status in January 2022 with a valuation of $2bn. Moulin's business now supports 50+ industry-leading brands spanning e-commerce, grocery, retail, manufacturing, and 3PL sectors, now employing over 300 people globally.  
Romain's journey began as an engineer in a heavy goods vehicle company, he then moved to General Electric Healthcare. Romain's experience in these two areas is extremely relevant to understanding how Exotec was born. That first period helped both him and Renaud Heitz, CTO and co-founder – as they share these career highlights – learn what happens inside the warehouses. On top of this, moving on to GE allowed them both to experience first-hand how a company was developing advanced robotics. They built Exotec based on these two experiences while also using their "willingness to bring something new and disruptive to logistics."   
Romain recognises how becoming a unicorn has particularly changed the public perception of Exotec and created a lot of awareness around their brand. The company was the 25th unicorn founded in France, and that achievement was built while sticking to a plan made by the French government to establish 25 unicorns within a certain time period. This brought Exotec, the first industrial unicorn in France, a lot of attention as it made a lot of noise within European markets. Exotec has also managed to successfully establish a reputation for itself within the US market after Goldman-Sachs became an investor. 
To describe the culture at Exotec, Romain says they work with "two brains." On the one hand, they have that quite typical software start-up mindset which focuses on going fast and delivering to the market on time. But that part, he recognises, will not work for a hardware company. If you deliver hardware, it means you are an install base and you cannot update it. That means you need, on the other side, perfect execution and an industrial grade quality whilst also being able to deploy this robot in the field that will last for at least ten years. Playing with both sides of their job is probably their biggest defining aspect as a company. They cannot only focus on the industrial quality grade, as it would slow them down but also cannot focus solely on innovation either, as it would create a depth on their install base and at some point interfere with their customer success. That balance between the two, for Romain, is key to understanding Exotec. 
When asked about his approach to internal communications, Romain states that at Exotec transparency is imperative. It can come as an obvious asset when your company is small, but Romain believes that keeping transparency in mind when you're over 400 employees and growing allows you to move much faster in the right direction because everybody at your business understands where you are going. And, as your complexity and departments grow, having everyone on board can really help you. This, Romain explains, also works externally. Having the same stories for his team, investors and customers, makes his life easier. What he loves more than anything is talking to his end customers, and he's more of a "personal communicator than a broadcast communicator" because he likes to be close to the end customer to build a strong relationship.  
The interview, as usual, was co-hosted with
Russell Goldsmith
of the
csuite podcast
. 
We have distilled the most valuable, actionable insights from our first 15 interviews with leaders of unicorn companies and bottled them in our book 'Growing without borders: The unicorn CEO guide to communication and culture'. You can download it
here
.