TDE - Episode # 14 - with Jenn Casey at Intuitive Work "Fall Equinox & so much more!"
Season 2, Episode 7,
Sep 23, 2022, 06:54 PM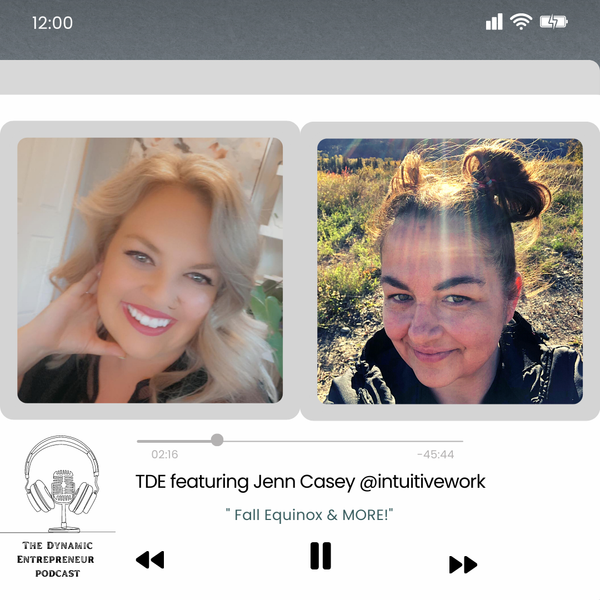 This is one of the best episodes we have ever recorded.  In this episode, we touch on the changes you may be feeling or can look forward to during the Autumn Equinox; the effects last longer than a day. We delve into healing myths & realities, the power and symbology of trees, how we can learn from them, and so much more. 
As always, we are very appreciative of your likes, shares & follows!
Links: (PS: you can also find us on Instagram & LinkdeIn)
https://www.facebook.com/thedynamicentrepreneurpodcast
https://www.facebook.com/search/top?q=intuitivework