Exploring a Customer-Led Approach to SaaS with Daniel Bakh from Fullview
Season 2, Episode 20,
Oct 06, 2022, 12:27 PM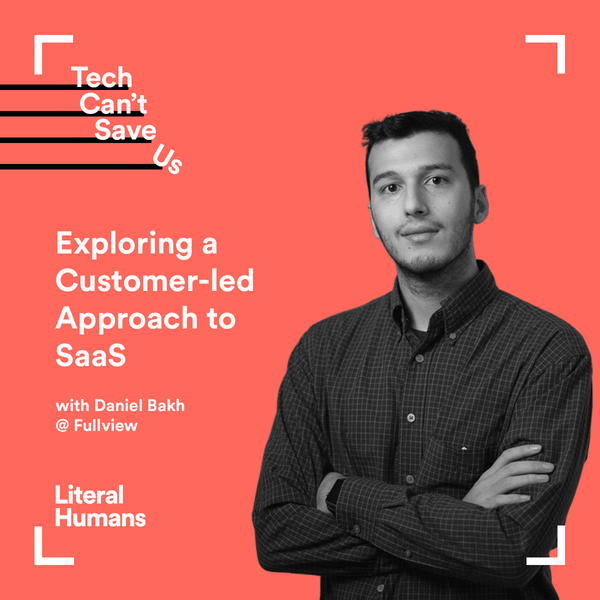 This week, we welcome Daniel Bakh, Co-Founder and CEO at Fullview, and speak about humanizing SaaS to deliver amazing customer experiences.
In this week's episode, we welcome Daniel Bakh, Co-Founder & CEO at Fullview, and learn about his passion to help humanizse SaaS companies so they can deliver amazing customer experiences.

Daniel understands how frustrating it is to wrap one's head around customer issues. So he built Fullview, a platform that supercharges the process of recognizing customers' problems, boosting productivity and enabling a smooth experience for the end user. 

At Fullview, Daniel's mission is to ensure every modern SaaS company can easily deliver stronger technical support at scale. Personalization is key in creating a successful customer experience, and few people can tell you this better than Daniel.

"Everyone knows that entrepreneurship is kind of a rollercoaster ride," he explains. " I quickly realised that, despite all the highs, there's also plenty of lows." 

We go on to discuss the success of Fullview and the problems he and his team overcame. 

We hit some interesting common ground as the conversation steers into co-founder territory. Finding a balance with your co-founder, Daniel states, can be "almost like a marriage; you have to be supportive partners of one another in a business context."
 
Further down the episode, we find out how Daniel's work has contributed to the Tech for Good space. We also discover what's been a game-changing tech product in his life.