Ellie Hale - Managing Director
Season 3, Episode 95,
Nov 03, 2022, 06:49 PM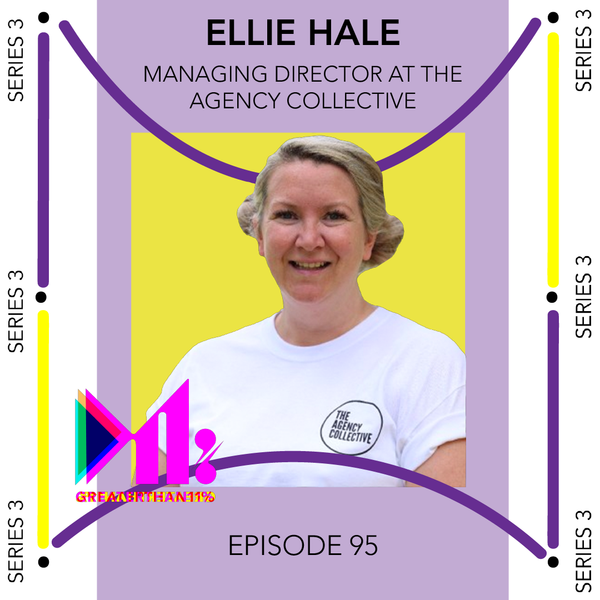 For episode 95 we are joined by Ellie Hale, Managing Director at
The Agency Collective
- an organisation focused on helping agencies be better through their core values and their members' collective action and connection.
Ellie originally completed a Batchelor of Laws but straight out of her degree she pursued acting, something that is still her passion and love. She discusses she didn't necessarily have a plan in terms of her 'career,' but as someone who is creative and interested in people, she fitted naturally into business development and managerial roles. In 2019 Ellie joined The Agency Collective, firstly as their Chief Community Officer but took up the Managing Director role - soon after.
She also founded
Mindfulworks
in 2018 after she lost a close friend to suicide. Mindfulworks supports companies and individuals with Mental Health First Aid Training. It teaches how to spot triggers and changes in behaviours, and to have the confidence to start some meaningful conversations with colleagues and friends.
Ellie has the most soothing of voices - we could listen to her all day. She is also super passionate about diversity and change within the media and comms industry and is proactively contributing to social equity in the sector both in her role and through The Agency Collective.
---------------------------------------------------------------
🛎 We need your help pushing for change: a more diverse creative industry within years, not decades. Please share the podcast with others who you think may be interested or benefit!
💓
Leave us a review / rating
and we will love you forever.
Be sure to follow us:
📸 Instagram:
@greaterthaneleven
🐦 Twitter:
@Gre4terThan11