Tuning Into Your Energy with Rebecca Ahmed
Episode 362,
Nov 18, 2022, 08:00 AM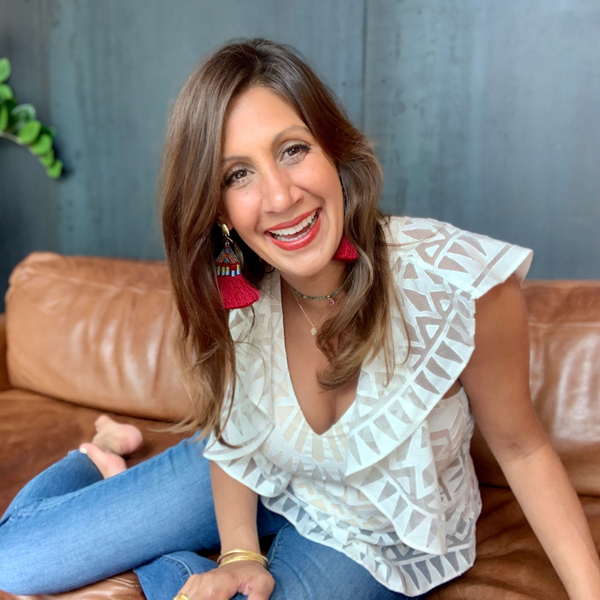 Energy is a broad term, isn't it? Sometimes something so broad can be hard to understand. So, today's episode is all about tuning into your energy with guest Rebecca Ahmed.
Rebecca Ahmed is an award-winning speaker, business consultant, and an Energy Leadership Index™ Master Practitioner (ELI-MP), which is an exclusive training in human energy and how we can experience, express, and expand it in ourselves and others. Rebecca is also a Professional Certified Coach (PCC) with the International Coaching Federation (ICF), and published writer. Her work has been featured in Forbes, National Association of Colleges and Employers, Talent Management & HR, Recruiting Daily, and Talent Culture. Under her direct supervision, Allegiant Airlines won Glassdoor's "Best Places to Interview" award. Caesars Entertainment, the largest casino-entertainment company in the U.S. retained Rebecca as their new "Chief Energy Officer" in 2021.
With all these credentials, Rebecca is an expert on this topic of energy. In our conversation today, she beautifully defines what energy really is. It's all around us! There's personal, mental, physical, and environmental energy. There are different levels and principles. There's a lot we can learn, and for something this important, where do we even start?
With Rebecca's help, we'll learn how to be aware of our energy, how to use it for motivation, and even how to know our worth and value.
Show Notes:
[2:25] - Rebecca shares her path to her current role as a Chief Energy Officer.
[3:46] - There are seven levels of energy and some serve you while others don't.
[5:05] - You start with an energetic assessment. Rebecca explains what this assessment shows.
[7:06] - This is self-care, but the term "self-care" has a selfish feel to it. This isn't something secondary. This is an energetic recharge.
[8:37] - Energy is very contagious and can be used positively or negatively.
[10:40] - Are women more in tune with energy? Rebecca explains the difference she's noticed.
[12:13] - When you're in a negative space, that's okay. You can move through it when you're ready, but exercise control.
[14:09] - Awareness is the first step.
[15:34] - Rebecca shares that she didn't know how to communicate her worth. Energy shifts changed that. Go in with the right tools.
[17:39] - When you are clear in your values, you can use them as tools to communicate your worth without feeling like you are bragging.
[19:46] - When you lead with pleasure, you have a smile on your face.
[21:23] - How does Rebecca stay up to date on the current research?
[22:55] - The starting point is all about knowing your value.
Links and Resources:
CONTACT ME: