University Of Idaho Murders | True Crime Today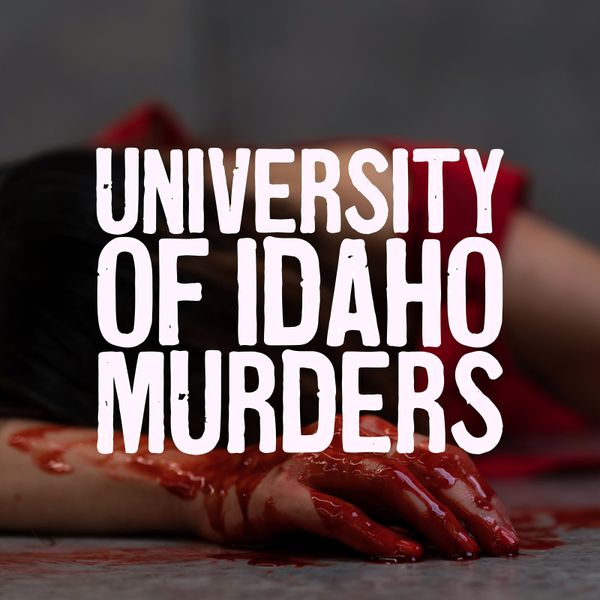 It began like any other typical Saturday night on campus in the middle of the little town of Moscow, Idaho. A placid and, for the most part, extremely secure college town that has not experienced a single homicide since the year 2015.
So everything was going swimmingly with life. A gathering of friends, some of whom are heading to the bar and others of whom are going to get some food.
Everyone would eventually run out of steam and retire to the rental house for some late-night chitchat, phone calls, and texting, as early twentysomethings typically do practically every night.
Finally getting more comfortable for a restful night's sleep, the kind of sleep that only a college student who had been out late in the night laughing with friends could have. Where you go to sleep one night and wake up the following afternoon feeling a little foggy but with the energy to do it all over again.
However, the four college students who sadly are the focus of our narrative were doomed to never see the sunlight of that next day, their fate was sealed the moment they fell asleep. Conversely, some of them awoke to the sensation of a sharp, jagged blade penetrating through their flesh and bone, with so much force, that vast quantities of blood would come rushing out of their bodies, in a horrifying crime scene that would befuddle and traumatize senior investigators who had seen a fair bit in their careers, at the abject horror of it all. 
I mean, it doesn't happen all that frequently that blood will pool to the level that it will starts to run down the outside of a house, but still it did indeed happen in this case.
Everyone who was present in the house must have heard the commotion, and everyone in the house was likely a victim of this garish assailant.
Well, as it turns out, two roommates were able to sleep through it all.
It makes sense when you consider that it was a silent weapon, and if you are able to catch your victims off guard while they are sleeping, it is plausible that someone in another room, or even on a different floor of the house, could just as easily have been unaware of what was occurring just feet from their doors.
They would awaken to discover their friends lying quite soundly,  or so they though, not reacting to much of anything, which would prompt them to telephone 911, only to find out that their friend was not only unresponsive but also tragically died in their bed.
And the blood? Why, it was sprayed everywhere in the house.
Something that one may reasonably anticipate observing relatively immediately.
After everything was said and done, Ethan, Kaylee, Xana, and Madison were no longer alive.
Their spirits suddenly ripped from their bodies and pulled from this earth with the rapid thrust of a blade.
When the police became aware of the situation, they would swiftly advise the general public that there was no danger and to resume carrying on their lives as usual. Only to withdraw those words when a significant period had passed. With realization that the culprit responsible for the crime remained a mystery and that they were currently at large.
Who is this murderer, and why did they choose to take the lives of four cherished kids on this chilly night in late autumn?
This is the question that we now have, Why Were 4 Killed, and for what? 
This is 4 Killed For What, The Idaho College Murders podcast. 
A podcast which will follow and discuss the case from what we know in the moment to however this nightmare transpires. 
Press subscribe now wherever you get your podcasts, so you don't miss our first episodes, set to drop in days.
https://audioboom.com/channels/5040505
Also join our Facebook Discussion Group for the latest on this case.
Search: Idaho College Murders | 4 Killed Four What on facebook.
https://www.facebook.com/groups/834636321133023