The Hebridean Baker
Episode 4,
Dec 04, 2022, 01:00 PM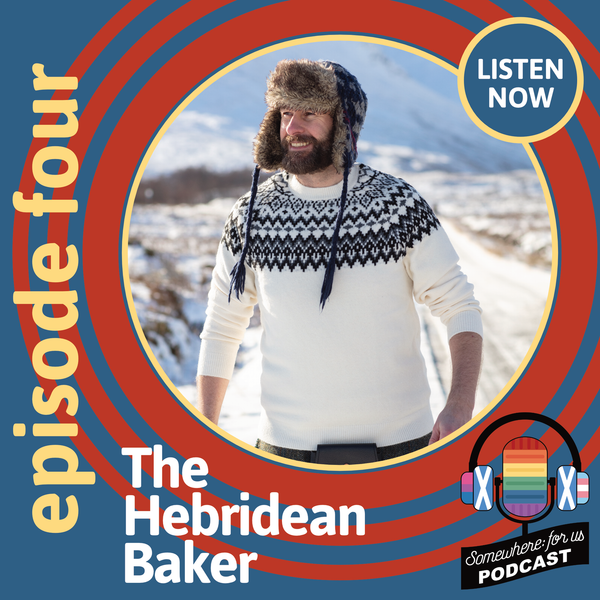 In this episode, Jules chats to Coinneach MacLeod, or as he's known to his rising fanbase both home and abroad, The Hebridean Baker. With mountains between them, Jules and Coinneach have an intimate chat about the intersections of food, heritage and identity, mental health, his epic love story with his partner Peter and how's he's unexpectedly becoming the LGBTQ+ role model he dreamt of as a boy growing up on the Isle of Lewis.
The episode is supported but the Rural Community Engagement Fund, delivered by Support in Mind Scotland and published alongside Issue 9 of Somewhere: For Us magazine, November 2022 -
https://www.somewhereforus.org/
Buy The Hebridean Baker books -
Hebridean Baker - Home
Alongside our podcast, you can become a magazine member to receive each issue of Somewhere: For Us magazine, featuring over 90 pages of LGBTQ+ content, as well as free gifts for every member -
https://www.somewhereforus.org/become-a-member
Your membership helps to fund vital support for LGBTQ+ artists and enterprises across Scotland!