Re-Shaping Eco-Anxiety with Kat Hamilton from Force of Nature
Season 2, Episode 28,
Dec 01, 2022, 12:57 PM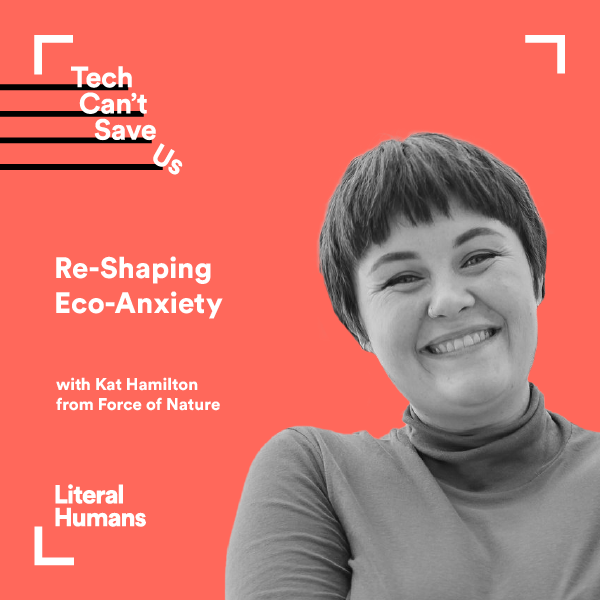 This week, Kat Hamilton, Director of Partnerships and Programmes at Force of Nature, talks about their powerful mission of empowering young people to create real change and its vital part in the future of our climate.
We start by delving into an insightful piece on '
young people and eco-anxiety
'. Kat points out that "eco-anxiety is an amassing of feelings across people of all generations, and we focus on young people because that's where our lived experience is."
They go on to share their perspective on
climate anxiety disorder
and its link to eco-anxiety. For both phenomena, they say we need to "allow ourselves to experience the depth of our feelings and see them as a pivotal part of resilience…so that we can step up rather than shut down."
We talk about integrating climate solutions into the learning process in schools and universities. A piece on
putting climate solutions at the heart of tech education and beyond
illustrates Kat's insightful perspective: "the model of education that allows students to problem solve and critically think is the most important model of education we can have." 
Kat's work at
Force of Nature
embodies a belief in humanity and human emotions as catalysts for change, while mobilising mindsets for climate action and skillfully harnessing eco-anxiety with the right mix of community support and empowering stories.
As we continue to explore Kat's role in helping shape the next generation of climate activists, we also find out their dream tech product and their big prediction for the Tech for Good space this year.