Katherine Maskell - Head of Sales
Season 3, Episode 96,
Dec 02, 2022, 06:00 AM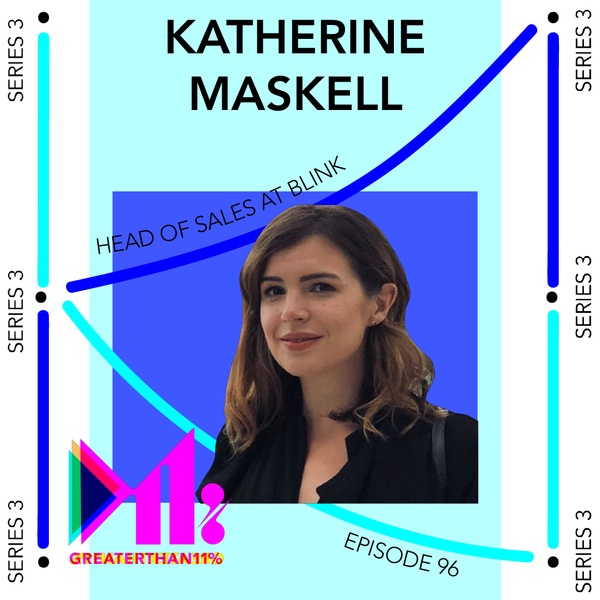 For episode 96 we are joined by Katherine Maskell, Head of Sales at Blink - a British production company producing everything from commercials to long-form entertainment.
Katherine details what the Head of Sales role entails at Blink -  it is definitely not what you are thinking. Moreover, it is about representation. In a nutshell, it is about knowing the talent and capabilities of the directors Blink represents and making connections with different agencies, writers and producers to bring them together for new commercials or music videos etc.
She also shares how her various roles from account director to recruitment consultant unseemingly connected on the surface prepared her for this very role which she is very passionate about. She talks about the importance of culture in the workplace and trusting yourself when it doesn't feel right to make a change.
A fab episode with some beautiful reflections. Enjoy.
----------------------------------------------------------
🛎 We need your help pushing for change: a more diverse creative industry within years, not decades. Please share the podcast with others who you think may be interested or benefit!
💓
Leave us a review / rating
and we will love you forever.
Be sure to follow us:
📸 Instagram:
@greaterthaneleven
🐦 Twitter:
@Gre4terThan11