S3 E11: Where is Dennis Quaid?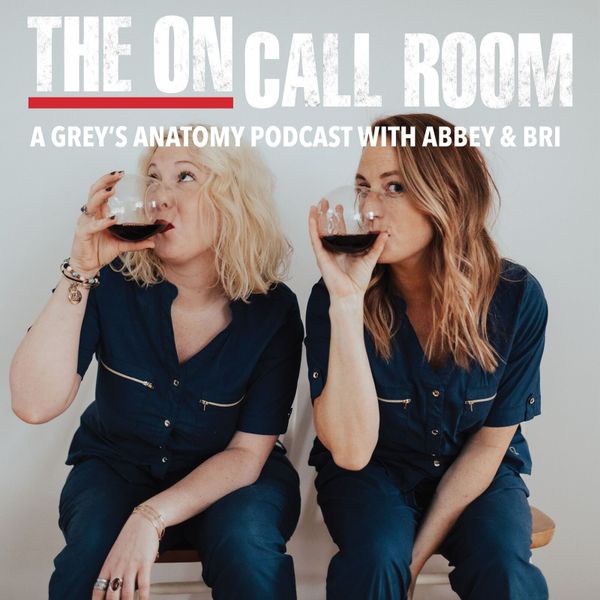 Welcome to another episode of The On-Call Room where the wine is flowing and the tears are plentiful. Why the tears? Not because of GGB's, but because of live theater "Hamilton" and stolen cars. Yes, you read that correctly. Bri's car has been stolen this week, and she is having some feels. Important edit of the podcast : Dennis Quaid has been found, dreams really do come true.
As for this weeks episode, it is part one of two. George's Dad is getting ready for surgery, and demands that all his tumor be taken out no matter what shape his body is in. Chief agrees, which feels very out of character for Chief. Regardless, they finish the surgery without George having any say. We can only imagine this will lead to some shit in Part 2.
Cristina and Burke are not speaking because they are both stubborn mules. Cristina tries to get multiple members of the staff to inquire and gain information about the state of Burke's hand, but Burke sees right through it. He doesn't give it up, leaving Cristina in the dark.
Izzie finally cashes her check from Denny. This is the last step she needs to accomplish before she is allowed to start performing surgery again. Perhaps she will get to perform surgery on the patient who has a super messed up spine?
Meredith admits to having abandonment issues when she finds out Derek has not been sleeping next to her due to her obnoxious snoring. We get why she has these issues as Thatcher roams the halls of the hospital like a lost puppy. His character is the epitome of a Magoo.
For all you listeners who enjoy the theater, specifically Hamilton, after the episode Abbey and Bri have a bonus section where they talk about the show. Bri recently saw it in Chicago and gives a rave review! 10 scalpels! All should see it, and all should listen to Abbey and Bri drool over what an amazing experience it was. However, if the theater doesn't strike your fancy (shame on you) then go ahead and turn off the podcast after the first time of death.