I'll Make My Own Star Wars With Hookers And Blackjack
Episode 426,
Sep 28, 2022, 04:00 AM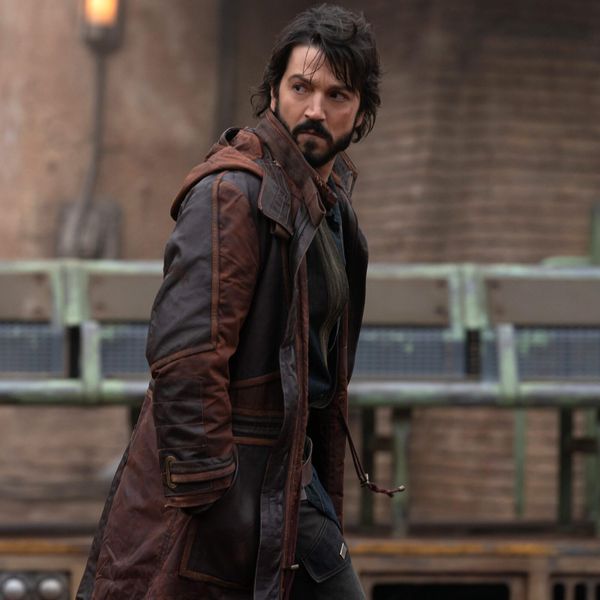 The Star Wars universe has expanded yet again, and Never Not Funny's Matt Belknap joins us for the first time to talk about Andor, a Rogue One prequel of sorts that's much more meditative and "adult" than you'd expect from the franchise. Dave quizzes us on our favorite character from the new show, plus we talk about world-building, the first real swear word in Lucasfilm IP, whether we'd buy Andortoys, and backstory gaps that don't need filling. We went Around The Dial with 9-1-1, Never Have I Ever, the Law & Order crossover event, and JJ Walker's 3 AM job, then wondered Will Dave Hate This? about a David Zucker Nordic-noir spoof. Tara hoped she wouldn't drop the ball on a fifth-season Friends Nonac pitch, we crowned our Winner and Loser of the Week, and Game Time took us to a galaxy far, far away (that still shows current TV). It's not a cat: it's an all-new Extra Hot Great!
GUESTS
TOPICS
Lead Topic: 🚀 Andor
Around The Dial: 🧑‍🚒 9-1-1
Around The Dial: 🙅🏽‍♀️ Never Have I Ever
Around The Dial: ⚖️ Law & Order Triple Crossover
Around The Dial: 💵 Wee Hours Benefit Helpline Ad
Will Dave Hate This?: 👮🏻 NoPoFo
The Nonac: ⚽️ Friends S05.E21: The One With The Ball
Winner & Loser: 👍 True Detective
Winner & Loser: 👎 Cobra Kai
Game Time: 🤩 Captain Needa's Oops! All Star Wars
NOTES
🗒 Full episode notes can be found on the episode 426 page on ExtraHotGreat.com
🫑 Matt Belknap on Never Not Funny
🎙 Tara interviews Johnny Knoxville at VanityFair.com
🌴 Again With Them at the Again With This Patreon
📚 Save 10% on new books at Exhibit B. Books
🐍 Cobra Kai, boiled down to its tropes by @NetflixIsAJoke
📷 Photo: Disney+