Telling Another Season Of Big Little Lies
Episode 255,
Jun 12, 2019, 12:00 AM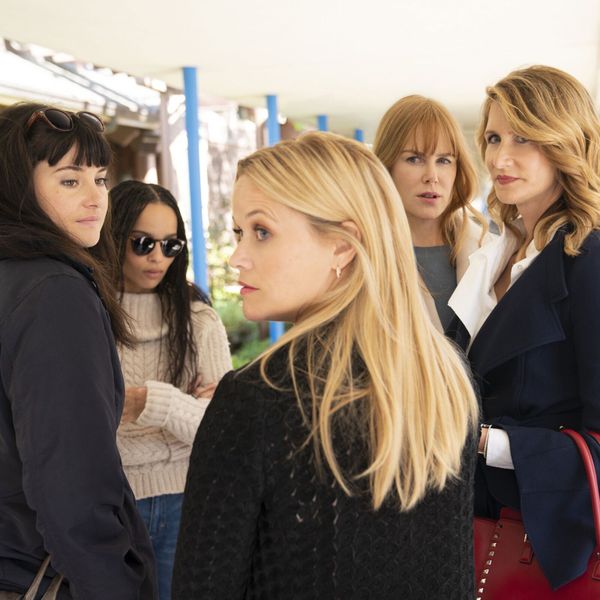 We're thrilled to welcome Eve back to the guest chair...but were we as thrilled to welcome Big Little Lies back into our primetime lives? We talked about Meryl Streep's flawlessly passive-aggressive performance and loved Laura Dern because it's a day ending in Y. After Tara reported on a Kit-Kat-jingle-related Tiny Triumph, Sarah joined her to capsule-review the ATX Festival before we went around the dial with Pose, RuPaul's Drag Race, and Black Mirror. Dan Cassino tasked us with assembling our own personal A-Teams as an Extra Credit, and everyone from Villanelle to Pam Poovey got in on the act. Then we took a tour of Senegal with Françoise's lovely Canon presentation on behalf of Anthony Bourdain's Parts Unknown. Kristen Bell is a winner, Linda Fairstein is a loser, and we all shared a bowl of alphabet soup in Game Time. Don't get stuck in a hallway marching band: it's an all-new Extra Hot Great.
GUESTS
TOPICS
Lead Topic: 🤥 Big Little Lies
Tiny Triumph: 🎉 Tara's Kit-Kat jingle gets a key RT
Around The Dial: 📺 ATX Festival Report
Around The Dial: 💃 Pose
Around The Dial: 💄 RuPaul's Drag Race
Around The Dial: 🪞 Black Mirror
Extra Credit: 🤑 Your Own Personal A-Team
The Canon: 🏆 Anthony Bourdain: Parts Unknown S07.E06: Senegal
Winner & Loser: 👍 Kristen Bell
Winner & Loser: 👎 Linda Fairstein
Game Time: 🧠 ABC TV Trivia
NOTES
🗒 Full episode notes can be found on the episode 255 page on ExtraHotGreat.com
📺 The Alternatino premiere on YouTube
⚖️ The Best Evidence newsletter