Claire Blyth - Managing Partner
Season 3, Episode 97,
Dec 16, 2022, 07:00 AM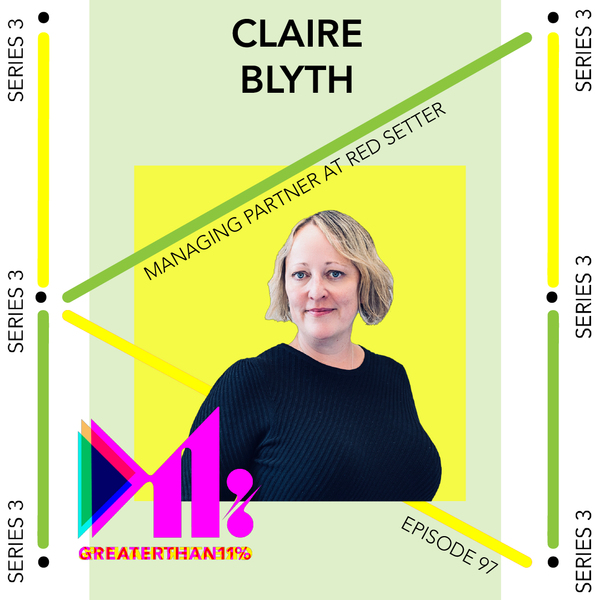 For episode 97 we are joined by Claire Blyth, founder and managing partner of
Red Setter
-  a specialist PR agency for design consultancies and corporate design teams. Claire is also the co-founder of
The Design Community Hub
- a digital platform… for professionals across the design world to give their time, knowledge and expertise to support the next generation of designers.
Claire shares how poor career guidance at school lead her to study science, but on graduating a chance meeting in a pub set her off on the design path and she hasn't looked back.
She also discusses as design touches every part of our lives the importance of ensuring diversity is embedded in who gets the opportunities to contribute and the process, to avoid a world designed to work for one type of person.
Claire is generous and open with her experiences and shares her mission to chip away at the things she can change - she is in it for the long game.
If you are considering a career in design, do reach out to her brilliant initiative -
The Design Community Hub
to find support, guidance and community.
A joyous and reflective episode. Enjoy.
------------------------------------------------------------------------
🛎 We need your help pushing for change: a more diverse creative industry within years, not decades. Please share the podcast with others who you think may be interested or benefit!
💓
Leave us a review / rating
and we will love you forever.
Be sure to follow us:
📸 Instagram:
@greaterthaneleven
🐦 Twitter:
@Gre4terThan11