MP S06.E05: Desperately Seeking Samantha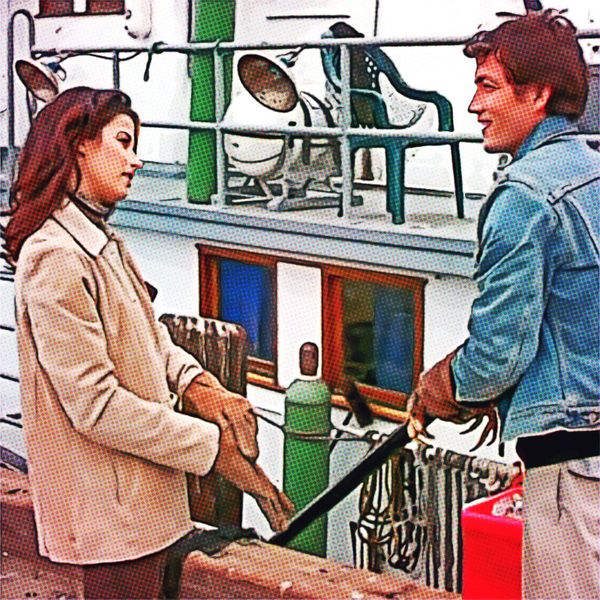 Billy tracks Sam back to Maryland, and seems pretty crabby about it.
Still reeling from Sam's shock departure at the end of the last episode, Billy takes time off from The AWA at the worst possible time to follow a hunch and locate her in Maryland, working at her mother Kate's restaurant. Though Kate's longtime employee Ernie seems kindly disposed toward Billy, he admits that Kate still feels guilty about mistakes she made in Sam's childhood (edging us ever closer to confirmation that Jim sexually abused Sam), and may be overcompensating in her protectiveness of Sam now. Counterpoint to Ernie: it's Billy. At the same time, Sydney's father has come to L.A. to see Craig. He's about to hand off something too significant to mail when a heedless Jennifer flounces out in her underwear and one of Craig's shirts and Mr. Andrews decides maybe he never needs to see Craig again, actually. Can Jennifer smooth things over with her former distant in-law? As for everyone else: it's just one romance crisis after another. Kyle is jealous of Amanda's relationship with Eric, and only grows more so when Eric shows up in Los Angeles unannounced. Peter and Lexi are getting closer, but for the sake of her divorce settlement, they have to see each other in secret. And Taylor is still extremely horny for Michael, and at the most inopportune times. No need for you to get desperate seeking our podcast on "Desperately Seeking Samantha": it's right here!

JOIN THE AWT CLUB

🌴
Access to 'Again With Again With This' bonus episodes
💬
Access to the AWT Discord
🚫
Ad free episodes
👯‍♀️
High rollers get access to 'Again With Them,' our monthly digest of Tori and Jennie's 9021OMG podcast

NOTES
📅 Published January 2, 2023
🖼️
View visuals aids for this episode
💙
True Blue S01.E02: Oldies But Goodies on YouTube
🏢
What characters lived in which Melrose Place units, and when, at melroseplace.fandom.com
📚
Buy our book, A Very Special 90210 Book
☎️ Thoughts or questions? Call our hotline at 210.920.4699