Creating Sustainable Change with Robin Eriksson from Cogo
Season 2, Episode 31,
Jan 05, 10:55 AM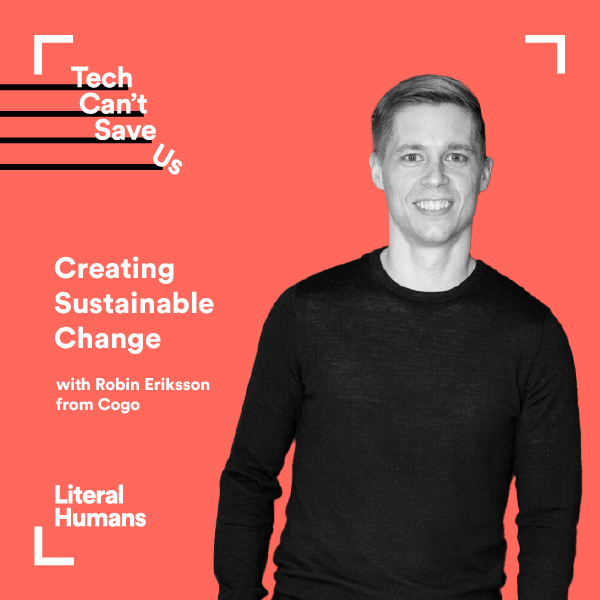 This week, we welcome Robin Eriksson, CEO, and Co-founder of Cogo, who shares his passion for using technology and innovation to create sustainable change.
With his strong belief that creating sustainable cities is one of the most important issues we need to address, Robin co-founded Cogo, a platform that gathers shared rides for frictionless mobility and a better tomorrow.
We start the episode with Robin's perspective on a piece by Bloomberg on how it's
time to treat e-bikes like vehicles
, where he mentions how "If we look at on the environmental aspects, I think it's 1/5 of all emissions globally, every year comes from transport" so "biking is the most eco-friendly option out there."
"It's not top of mind yet; we've had cars for hundreds of years, and we've had buses and other vehicles for so long," he describes, "This is so new, and that takes time," Robin points out as we discuss a
piece by The Atlantic
about how e-bikes are still a scary unknown to the public. 
The
Guardian's piece
on moving things forward with building infrastructure for bikes introduced an interesting point from Robin on how "it all comes down to safety" and "if people on the bike feel safe, as it can be scary to be next to cars."
While continuing to discover more about how Robin strives to achieve a more sustainable society, we also learn about his dream tech product and his big prediction about the tech for good space this year and beyond.