Very Nice, Very Evil, Very Psychic w/ Brian Danhausen
Season 18, Episode 6,
Jan 12, 09:00 AM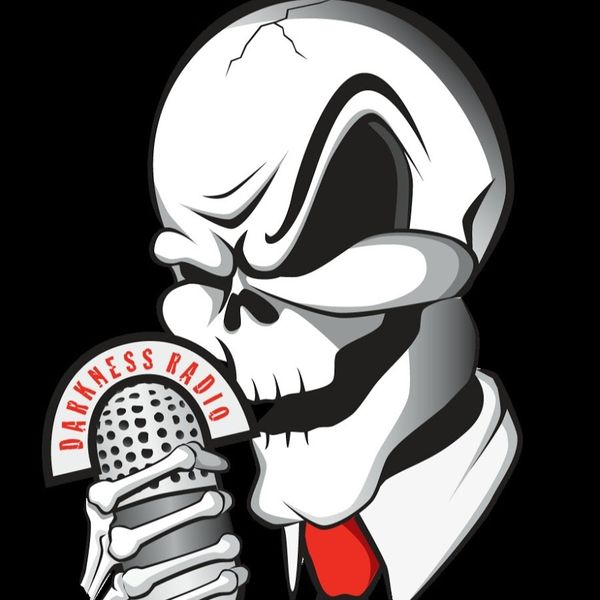 Darkness Radio presents Very Nice, Very Evil, Very Psychic with Psychic/Medium/Paranormal Investigator, Brian Danhausen!!
Artist, author, lecturer , paranormal investigator, radio host, empathic medium... Brian has been immersed in the paranormal field for most of his life. His several encounters with the deceased are described and sketched in his books,  Into The AfterLife: Paranormal World and  Into The AfterLife: A guide Into Paranormal Investigations. Brian's most recent work though, Strange Tales From The Unknown, is a unique collection of short fiction horror stories.
As an empathic medium, Brian "sees it all". His readings are presented in the form of  paintings done while you sit with him as he connects with your energy. These phenomenal Energy Portraits convey your light, your dark, your guides and more! In addition to enlightening fans with his creative talents (at conventions, libraries, schools, private events), Brian is also busy as  owner of The Final Nail Art Company and founder of paranormal team Into The AfterLife Paranormal (along with his wife Darlene).
On Today's Show, Brian will talk about his gifts, how they work, his paranormal experiences, and also about his paternal pride in his very famous, very nice, very evil, wrestling son, AEW star, Danhausen!
Get Brian's Books here: 
https://bit.ly/3XknKju
See Brian at Michigan Paracon in August 2023: 
https://saultstemarie.com/events-calendar/michigan-paranormal-convention/
Check out Brian's Podcast on his Facebook page and message him there:
https://www.facebook.com/brian.danhausen
#paranormal  #supernatural  #metaphysical  #paranormalpodcasts  #darknessradio  #timdennis #briandanhausen #danhausen #ringofhonorwrestling #aew #intotheafterlife #paranormalinvestigating #ghosthunting #ghosthunters  #ghosts  #spirits  #spectres #hauntings #hauntedhouses #haunteddolls #demons #deliverances #exorcisms #angels #guardianangels #spiritguides #Psychics #mediums #tarot  #ouija