Julia Louis-Dreyfus Defines What Personal Success Means for Her at World Premiere of New Film You Hurt My Feelings
Episode 282,
Jan 27, 03:39 PM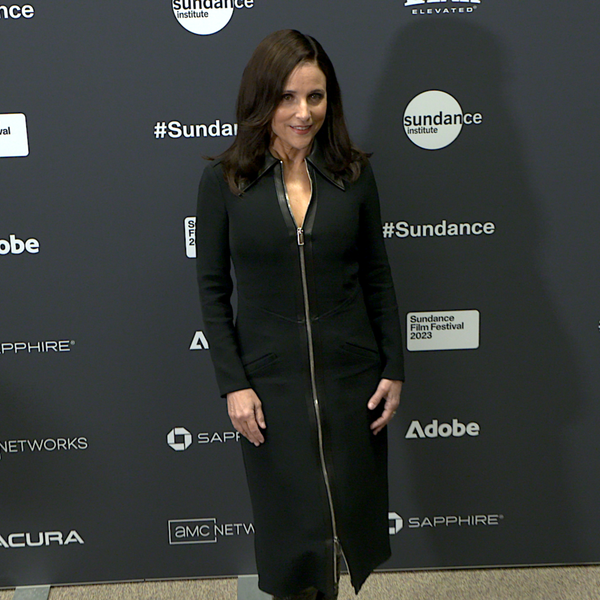 You Hurt My Feelings
, stars Julia Louis-Dreyfus and Tobias Menzies, hit the Sundance Film Festival for the world premiere of the film written and directed by Nicole Holofcener last Sunday. We chatted with the three about the witty film that "delicately skewers its sharply drawn, imperfect characters' insecurities, privilege, and narcissism."
The story centers around New York novelist Beth (Julia Louis-Dreyfus), who has been working for years on the follow-up to her somewhat successful memoir, sharing countless drafts with her approving, supportive husband, Don (Tobias Menzies). Her world quickly unravels when she overhears Don admitting to her brother-in-law Mark that he doesn't like the new book.
While her character defines her success through her husband's critique of her work, Louis-Dreyfus has a different definition. "I define success by my instinct and the experience of the work," the actress said. "If it feels the way I think it should feel, then it's successful."
Watch the video:
https://lifeminute.tv/movies/video/julia-louis-dreyfus-defines-what-personal-success-means-her-world-premiere-new-film