WWE Raw Review 1/30/23 - RHEA RIPLEY MAKES HER CHOICE AND CHAMBERS ANNOUNCED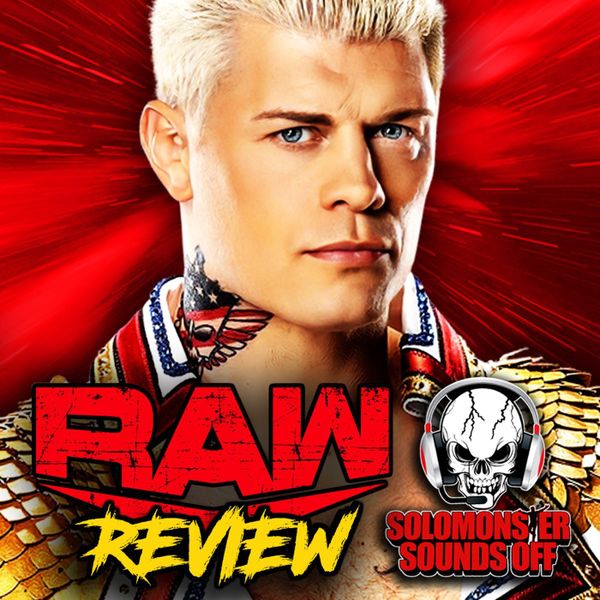 Support our sponsor by using the link below for the special Solomonster offer!
FREE AUDIBLE TRIAL - sign up at audibletrial.com/solomonster for a FREE 30 day trial of the service and get one free audiobook of your choosing! If you're an Amazon Prime member, you can cash in on TWO free books!

Solomonster reviews the post-Royal Rumble edition of WWE Monday Night Raw for January 30th with Cody Rhodes back in a Raw ring for the first time since June, two Elimination Chamber matches announced with three qualifying matches for the United States championship chamber, and Rhea Ripley makes her choice for Wrestlemania 39.
***
Follow Solomonster on Twitter for news and opinion:
http://www.twitter.com/solomonster
Subscribe to the Solomonster Sounds Off on YouTube:
https://www.youtube.com/user/TheSolomonster?sub_confirmation=1
Become a Solomonster Sounds Off Channel Member:
https://www.youtube.com/channel/UC9jcg7mk93fGNqWPMfl_Aig/join