Should You Mark Dear Edward Return To Sender?
Episode 445,
Feb 08, 10:00 AM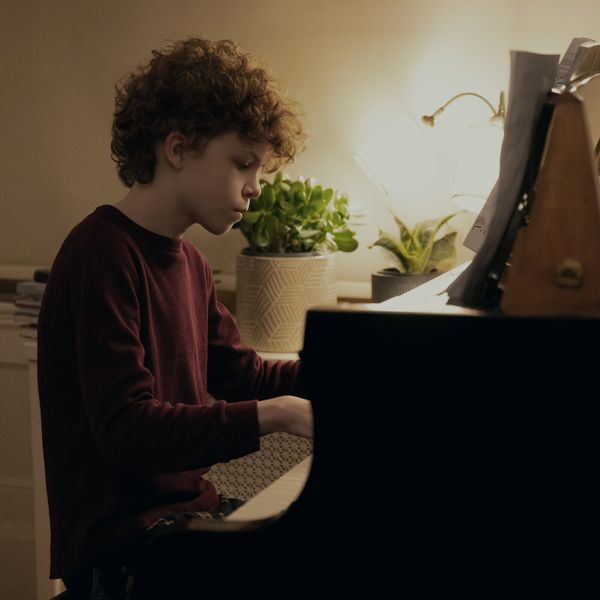 Mark Blankenship returns for AppleTV+'s latest sad-people series, plus a Cheers for the Canon, GBBO crackpottery, and more.
Primetimer's Mark Blankenship returns to his eponymous chair to talk about
Dear Edward
, an adaptation of a 2020 book that most of the panel found manipulative and stilted -- but others thought was moving and sweet. Does the show's success depend on what mood you're in when you sit down to watch? Why can't writers' rooms get middle-grade children's dialogue right? And how's Connie Britton's hair? After addressing these critical questions, we went Around The Dial with
Not Dead Yet
,
Ghosts
, and Buntsy's
Cheers
and
Frasier
rewatches. We took a quick break from the extended Crane-verse to hear Tomke out on why
Bake Off
hosts have lost their authority; then Sarah hoped to send the eighth season of
Cheers
out on a high note with her Canon presentation of the finale. Triplets won, TV news lost, and a Non-Regulation Game Time. Return your eye tables to the up-rolled position: it's an all-new Extra Hot Great!
GUESTS

👤
Mark Blankenship

TOPICS

Lead Topic: ✈️ Dear Edward
Around The Dial: 🪦 Not Dead Yet
Around The Dial: 👻 Ghosts (2021)
Around The Dial: 🍻 Cheers
Around The Dial: 🛋️ Frasier
I Am Not A Crackpot: 🥮 GBBO Judges
The Canon: 🍻 Cheers S08.E26 + E27: Cry Hard + Cry Harder
Winner & Loser: 👍 Three Identical Strangers
Winner & Loser: 👎 Network News Creeps
Game Time: 🎶 Tube Tunes XII
NOTES

🗒
Full episode notes can be found on the episode 445 page on ExtraHotGreat.com

🐦
Mark Blankenship on Twitter

🎵
Mark at The Lost Songs Project

🛩️
Linda Holmes's review of Dear Edward at NPR

🍆
Tara's Pamela Ribon interview at GQ.com

🎶
Mark And Sarah Talk About Songs on Patreon

📷 Photo: Apple TV+