MOVES, WINDOWS, DEBUTS: Ukrainian Football Round Up
Episode 54,
Feb 08, 02:55 PM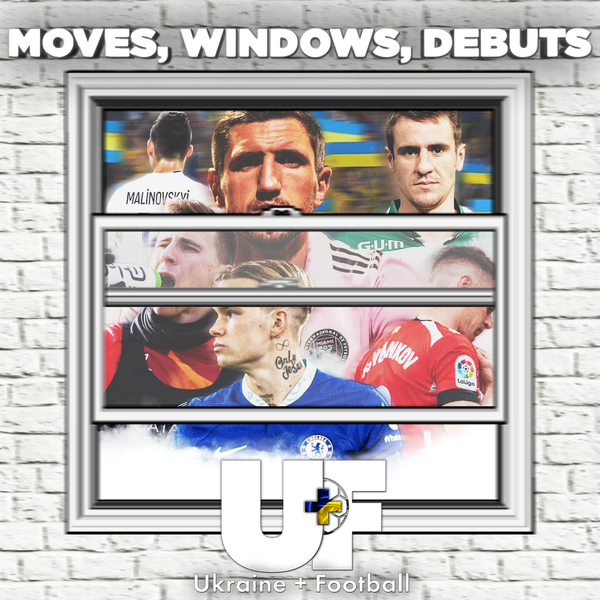 Andrew
,
Adam
and
Rey
are ready to dissect all the action packed happenings of the final days of the Top 5 leagues' transfer deadline day in relation to Ukrainian players making surprise moves abroad! On top of that there's loads to discuss in relation to UPL incomings as well as the Ukraine NT manager dilemma (what has yet to be resolved). So strap yourselves in for this episode!
The guys break down:
The GREATEST EVER Ukrainian transfer window?
Zabarnyi's shock move to Bournemouth
Mudryk's Stamford Bridge debut...
The Ukrainian LB Derby in the Premier League
Why Dyche should be good news for Mykolenko at Everton
Tsyhankov finally makes his bow in La Liga!
Lunin has got himself a lucky break at Real Madrid again!
Kryvtsov heading to Vice City & MLS
Besedin departing Dynamo with his past coming back to haunt him
Why Dnipro-1 remain heavy favourites for their first ever UPL title
When will UAF announce the new Ukraine manager?
Ukraine v Brentford in a friendly?
Why russia & belarus should be banned from the Olympics
Listen to the above and MUCH, MUCH MORE in our latest episode!

**********************************************

ORDER
the charity
Glory Mag
Ukraine
special
here


**********************************************
Want to help the victims of russian shelling in Kyiv region rebuild their lives with new modular homes?
More Info & ways to donate here:
nestprytulafoundation
************************************************
Please
subscribe
to
Ukraine + Football
on your favoured podcast provider and leave a review if you are able to!
You can also RATE us on Apple Podcasts & NOW Spotify - please give us
5 stars
if you are able to!
We are also now on YOUTUBE - for vlogs and live streams please subscribe here:
https://www.youtube.com/channel/UCyiNMhP18iGwwov5FkcMY7Q
Please email any questions, feedback or ideas to:
ukraineplusfootball@gmail.com
Update Description