Why the Warriors WON'T win the NBA championship again this season!
Season 5, Episode 247,
Feb 16, 07:00 AM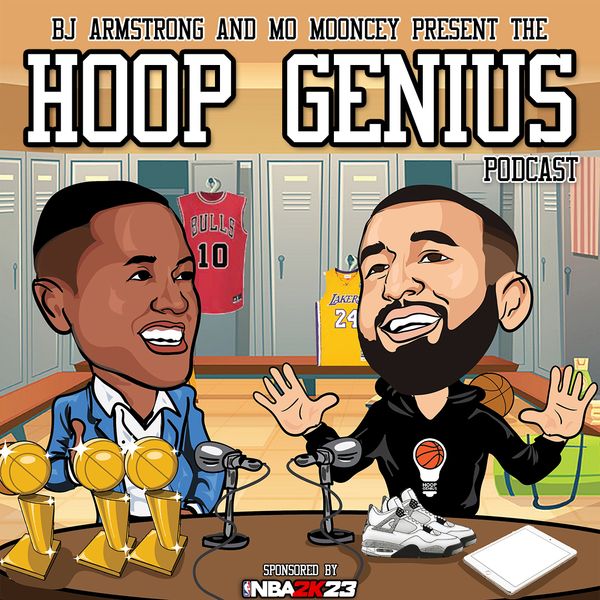 Click HERE
https://2kgam.es/HoopGenius-NBA2K23
thanks to our new sponsors at NBA2K23!
Subscribe to Mo's NEW newsletter:
https://hoopgenius.substack.com/
Mo & BJ discuss the Celtics bench taking the Bucks to overtime and almost beating them, how the NBA could improve their viewing figures, and why the Warriors aren't favourites to repeat as champions. Who is your dream 2023 NBA Finals match-up? The fellas had their say, now it's your turn. Join the discord to share your thoughts!
Join the conversation in our discord:
https://www.discord.me/hoopgenius