Patient Mental Health – Eyes and minds
Episode 26,
Feb 21, 09:00 AM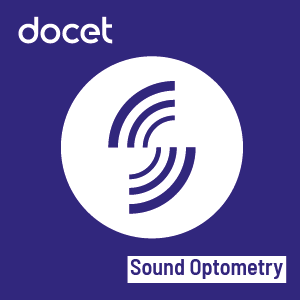 Mental health isn't usually the first consideration in optometrists' minds when they see patients. But with conditions like anxiety and depression on the rise, optometrists, as primary healthcare providers, should be on the lookout for mental health concerns and how to point patients in the right direction. In this episode, Michelle Hanratty asks optometrist Sarah Farrant and her patient Christine Lanaghan how to talk about mental health in practice. Christine also uses her experience as an integrated counsellor to suggest resources for patients who might be struggling. Plus, Michelle investigates the relationship between mental health and ocular health with Dr Dennis Pardo, an optometrist and psychotherapist in Massachusetts.
All GOC-registered optometrists can gain 1 CPD point by listening to this podcast and completing the exercise on our website. This episode covers the GOC competencies - Clinical Practice and Communication. Docet - dedicated to providing quality education and professional development to all UK registered optometrists.
Find a registered British Association for Counselling and Psychotherapy counsellor at
https://www.bacp.co.uk/about-therapy/using-our-therapist-directory/
.