Dr Claire Phipps & Caroline Phipps-Urch - The Menopause Sisters - Episode 9
Episode 9,
Mar 23, 04:03 AM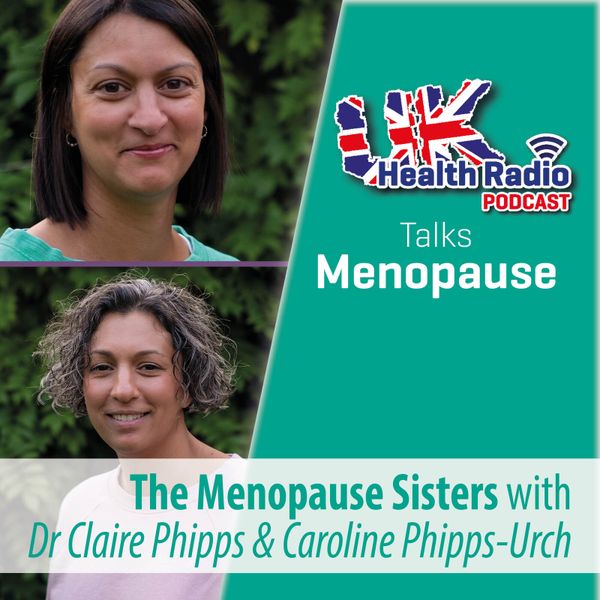 The Menopause Sisters show is presented by Dr Claire, a GP and her sister Caroline a yoga teacher, both have a special interest in menopause. They will be speaking to a variety of guests, all experts in their field to help women navigate the physiological and psychological symptoms of the menopause from a holistic perspective. No two women are the same, unique in their own way and all individuals, so too are their menopause journeys. Dr Claire and Caroline hope to help make this transition a positive experience for women, inviting time for reflection, inspiration and personal growth.
Dr Claire and Caroline talk to Noelle Harrison, novelist, yoga teacher and journaling expert on how journaling can support your menopause journey.

Disclaimer: Please note that all information and content on the UK Health Radio Network, all its radio broadcasts and podcasts are provided by the authors, producers, presenters and companies themselves and is only intended as additional information to your general knowledge. As a service to our listeners/readers our programs/content are for general information and entertainment only.  The UK Health Radio Network does not recommend, endorse, or object to the views, products or topics expressed or discussed by show hosts or their guests, authors and interviewees.  We suggest you always consult with your own professional – personal, medical, financial or legal advisor. So please do not delay or disregard any professional – personal, medical, financial or legal advice received due to something you have heard or read on the UK Health Radio Network.