#529 Beauty and the Beast | PinkUn Norwich City Podcast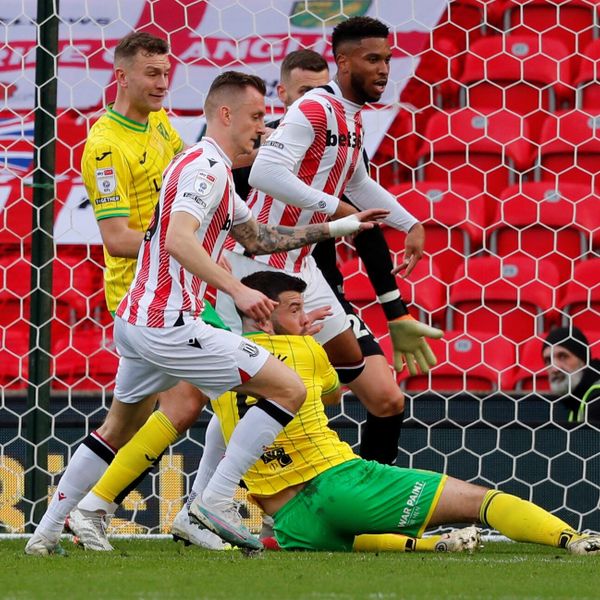 Two games, two points and two weeks for Norwich City to stew on a week of missed opportunities at Huddersfield and Stoke.


Connor Southwell and Paddy Davitt chew the fat over City's approach in Staffordshire, Alex Neil's comments and give plenty of praise to goalkeeper Angus Gunn in the latest edition of the podcast.
They also look ahead to a run of games that will define whether this group can finish inside the top six of the Championship table. 
**
Click here to subscribe to Pink Un+
***
Picture: Paul Chesterton/Focus Images Limited
***
You can also hear the Pink Un Podcast on Norwich's Community radio station, Future Radio 107.8FM.
***
To get in touch with the podcast now and in future, send any comments and questions into the crew with an email to norfolksport@archant.co.uk or get in touch with us @pinkun on Twitter, where are our direct messages are open.
And if you're interested in sponsoring the pod, or placing an advert in one of our shows, email connor.southwell@newsquest.co.uk
ALSO FIND US AT THE FOLLOWING:
Subscribe:
pinkun.com/podcast
Twitter:
twitter.com/pinkun
Facebook:
fb.me/thepinkun
Instagram:
instagram.com/the_pinkun
#Norwich #NorwichCityFC #Canaries #EFL #Championship #NCFC