Paul Stoddart: finding faith in Fernando Alonso and Minardi's miracle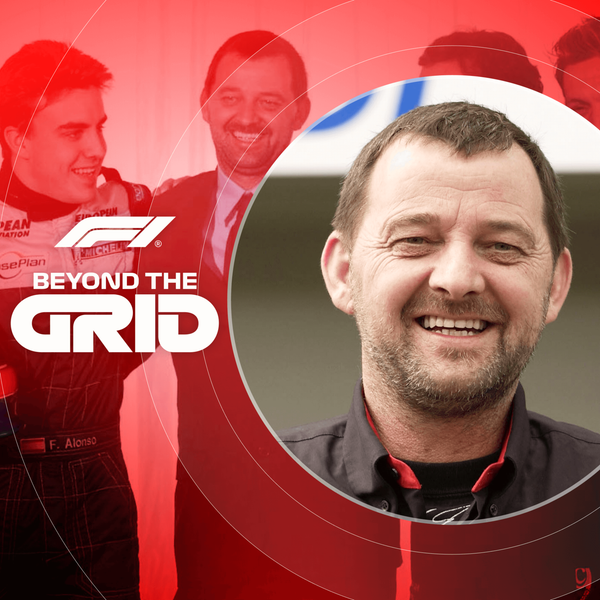 Formula 1 loves a feel-good story and the Minardi fairy-tale is no exception. They wrote one of the most heart-warming chapters in the sport's history. Mark Webber's fifth-place finish on his debut at the Australian Grand Prix in 2002 is one of many fond memories cherished by former team boss Paul Stoddart. A year earlier, Paul wasn't even sure they'd be quick enough to qualify for the first race. But his confidence in a 19 year-old Fernando Alonso was rewarded and the team started life in F1 much better than expected. Paul tells Tom Clarkson the moment he realised Alonso had what it takes to become a World Champion, why the Spaniard still has that burning desire to compete at the very top and how to be his best at Aston Martin. Paul also remembers Michael Schumacher's manners and the eye-opening time he lapped Ferrari's test track with the seven-time champion. Plus, how Max Verstappen's winning mentality was clear to see at a young age, when he raced his father Jos in a simulator.
This episode is sponsored by: 
MoneyGram: Flex your finances using the only digital wallets with real cash access activated by MoneyGram. Learn more at
moneygram.com/stellarwallets
. 
ExpressVPN: visit
expressvpn.com/grid
and you'll get three extra months free.
Babbel: listeners can get three months free with a purchase of a 3-
month subscription with promo code BEYOND. Go to
babbel.com/podcast23