Introducing: Where the Bodies are Buried Season 2
Season 2,
Mar 23, 12:13 AM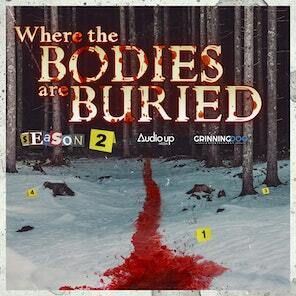 In Season 1 of "Where the Bodies Are Buried", Phil Chalmers, criminal profiler and serial killer expert, conducted disturbing interviews with the most deadly and vicious humans alive. We kicked off with William Clyde Gibson, the man who gave us gruesome details and helped solve a 20-year-old cold case. We continued with other killers, including Son of Sam (David Berkowitz), and a disturbed teen who was responsible for a horrific school shooting.

Now we're back, and Season 2 will make you double-check that you locked your doors at night! We start these ten captivating episodes with Garland Milam, known as "The Soul Sucker". This season will also include "The Werewolf Butcher", "The Copycat Zodiac", and Robert Bever, the blood-thirsty teen who massacred his own family, and many more! Get ready for this one-of-a-kind podcast as we continue to shock the masses, on Season 2 of "Where the Bodies Are Buried"!