The Strategic Value of Leadership Assessment - Episode 2 with Liz Elmes
Season 4, Episode 2,
Mar 28, 11:01 PM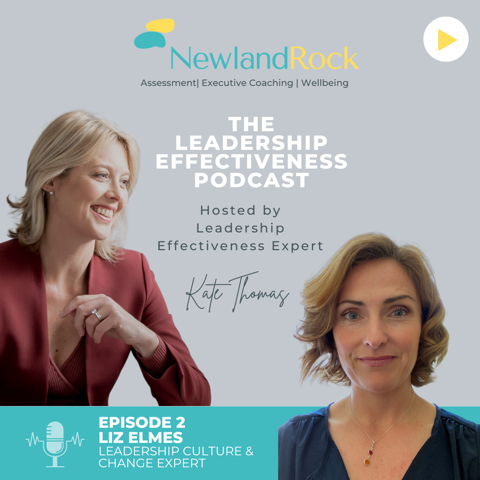 As leaders, it's important to continually assess our skills and strengths in order to grow and develop as individuals. In this new season, we'll be diving deep into the topic of leadership assessment, exploring different methods, strategies, and tools that can help you become a better leader and uncover the hidden leadership talent within your organisation.
In this week's topic, we are continuing our discussion on the strategic value of incorporating assessment into your leadership talent strategy.
Joining me in this discussion is a special guest,
Liz Elmes (Kennerley)
an expert in leadership development and assessment. Liz shares her insights and experiences in the field, providing valuable perspectives and actionable advice as we discuss the importance of managing an assessment process effectively and the beauty & insight of alignment which occurs when assessment really helps to tap into the person beneath the surface.
Whether you're a seasoned leader or just starting your leadership journey, this episode is sure to offer valuable insights and practical tips for improving your leadership effectiveness through assessment.