What's In A Name? White Mountains National Forest.
Episode 139,
Apr 03, 04:00 AM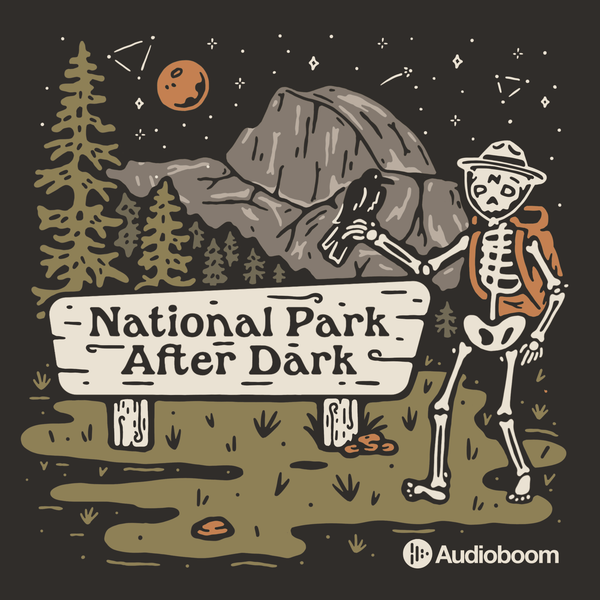 Our Merch store has reopened with all new designs!
https://nationalparkafterdark.shop/
Who are you? One of the most basic questions at face value, but amongst the deepest and most thought-provoking, soul-searching prompts there is. Most commonly when asked this – you respond simply with your name. Our names are an incredibly important piece of our identity. We take pride in them and pass them on to future generations to honor the ones we love that came before. Today we visit our home state of New Hampshire to visit the White Mountains National Forest to investigate some of the darker tales that led to the naming of some of its most celebrated features.
We love our National Parks and we know you do too but when you're out there, remember to enjoy the view but watch your back. Please take a moment to rate and subscribe from wherever you're listening to NPAD! Become part of our Outsider family on
Patreon
to gain access to ad-free episodes, bonus content, and more. Follow our socials
Instagram
,
Facebook
, and
Twitter
. To share a Trail Tale, suggest a story, access merch, and browse our book recommendations - head over to our
website
.
Thank you so much to our partners, check them out!
Earth Breeze
: Use our link to subscribe and save 40%.
BetterHelp
: National Park After Dark is sponsored by BetterHelp. Get 10% off.
Gametime
: Download the Gametime app, create an account, and use code
NPAD
for $20 off your first purchase.
Sources
Lost New England
,
Atlas Obscura
,
Outdoors
,
Plymouth University
,
Bartlett History
,
National Forest Foundation
,
Boston Globe
,
Federal Highway Administration
,
Wikipedia
,
Chocorua Lake Conservancy