On Webinars, Credibility & Pleasantville (feat. Tom Poland)
Episode 109,
Apr 05, 10:30 PM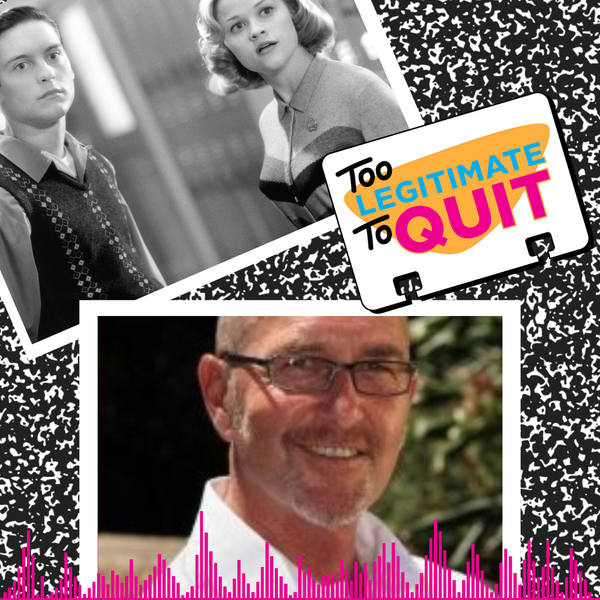 Are you suffering from or through "random acts of marketing?" Online visibility is such a noisy endeavor - so many options, so many "shoulds." How do you know what's right for you and which efforts to double down on? And- is the webinar dead?
This week, Annie P. is joined by the fabulous "leads guru" known as Tom Poland. As a multiple bestselling author and marketing expert, Tom helps professionals generate high-quality leads in 151 cities across the globe. With 39 years of experience under his belt, Tom has started and sold numerous businesses, led teams of over 100 people, and generated more than $20 million in revenue.
Then, Tom and Annie have a frank discussion about delegation, creation, gimmicks, proof, and the power of intention before living into lessons learned through the color-bending classic, "Pleasantville."


Resources:
- Connect with Tom through his
website
and
LinkedIn.
- Don't forget to check out his podcast,
Marketing The Invisible.
- You can watch
Annie's episode on YouTube!
- Get your free copy of Tom's book at
www.GetTomsFreeBook.com

What's Inside:
00:00:00 - Transparency vs. Hype
00:01:33 - This week, Tom suggests we focus on lead-gen.
00:04:59 - Predictability can be so boring, but it just might keep the dream alive.
00:10:54 - Outsourcing the lackluster stuff
00:13:59 - The real and unexpected reason 80% of marketing strategies fail
00:14:47 - Passion is the missing ingredient in most webinars
00:16:56 - "Skin in the game:" not to little, not too much
00:18:27 - WTF is a hybrid webinar?
00:19:49 - To attract the right audience, pick the right problem.
00:25:09 - Running away with Hugh Jackman: A Teachable Moment
00:27:27 - Webinars and Demos
00:29:31 - Sales Ambush! (And how to avoid it, obviously.)
00:38:32 - Welcome to Pleasantville.
00:40:56 - Are your following your "clues?"
00:41:30 - The myth of the "perfect" webinar
00:44:02 -
GetTomsFreeBook.com
00:45:21 - This week your homework is to challenge your perceptions.
Wanna binge? Check out these
related episodes:

15: On Authority, Delegation & Jeopardy (feat. Terry McDougall)
37: On Connection, Curiosity & Murder She Wrote (feat. Nikki Nash)
40: On Kindness, Differentiation & Revenge of the Nerds (feat. Mike Michalowicz)
75: On Relationship Marketing, Visibility & Survivor (feat. Angie Trueblood)
89: On Likes, Leads & Somebody Feed Phil (feat. Hannah Acosta)
Grab your free copy of Annie P. Ruggles' bestselling business fable,
The Coach Who Would Not Sell,
at
sellcoachsell.com
.
Use the code "Legitimate."