Leadership and accountability in optometry – Essential not optional
Episode 28,
Apr 19, 08:00 AM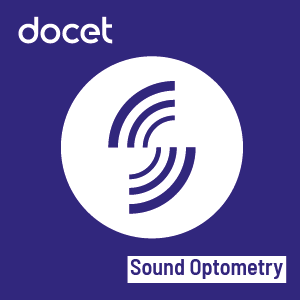 Leadership in optometry can take many forms - from solving a patient's complaint successfully, to managing a team of optometrists, to dealing with our busy workflows. In this episode, Michelle Hanratty asks Mat Pickering, the General Manager of Optegra UK, how optometrists can become leaders in the workplace. Michelle is the Optometrist Lead at Optegra in Birmingham, and the pair discuss the multiple aspects of lead roles and what leadership really means for all optometrists. Next, Michelle is joined by Brian McCotter, an optometrist in Darlington who has experience in professional services and practice management. Brian was also a speaker at
Docet's March 2023 webinar
, which asked: Are all optometrists clinical leaders? Michelle and Brian follow-up on the webinar, discussing supervision, patient records and how to maintain a safe patient-environment - which are key aspects of the Leadership and Accountability GOC domain.
All GOC-registered optometrists can gain 1 CPD point by listening to this podcast and completing the exercise on our website. This episode covers the GOC domain of Leadership and Accountability. Docet - dedicated to providing quality education and professional development to all UK registered optometrists.