Yet another night of absolute CHAOS in the NBA..
Season 5, Episode 290,
Apr 21, 06:04 AM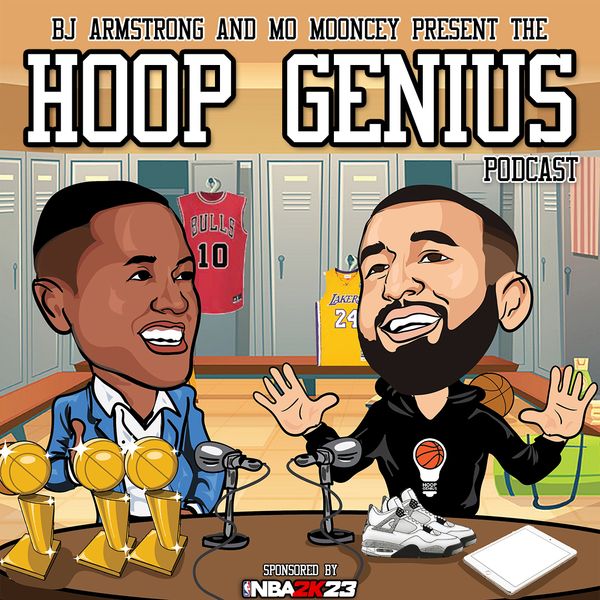 Click HERE
https://2kgam.es/HoopGenius-NBA2K23
thanks to our new sponsors at NBA2K23!
BJ & Mo catch you up with everything you need to know from the sixth night of the 2023 NBA Playoffs as Joel Embiid tries to kick Nic Claxton in the nuts, Claxton gets ejected, James Harden hits someone else in the nuts and the 76ers take a 3-0 series lead in Brooklyn. Elsewhere, Stephen Curry led the Golden State Warriors to a win vs. the Sacramento Kings and the Phoenix Suns win a close battle with the Kawhi Leonard-less LA Clippers. The fellas also make their picks for tonight's games!
Join the conversation in our discord:
https://www.discord.me/hoopgenius
Subscribe to Mo's NEW newsletter:
https://hoopgenius.substack.com/