Dan Fallows: directing Aston Martin's rise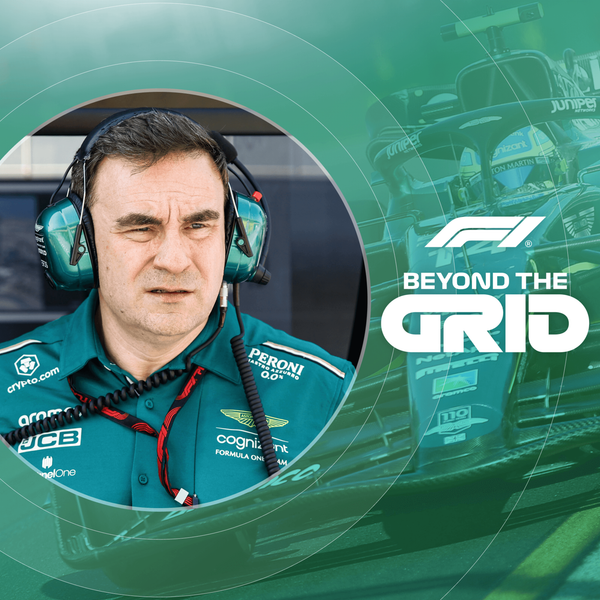 In 2023, Aston Martin took a leap to the front of Formula 1. They went from midfield battlers to podium finishers, ahead of Mercedes and Ferrari. How? 

As the engineer who led the creation of the team's car, Technical Director Dan Fallows, is one of many possible answers to that question. Dan began his F1 career in 2002, as an aerodynamic engineer for Jaguar. Four years later, he joined Red Bull – where he learnt from one of the sport's greatest car designers in the form of Adrian Newey and played a part in the team's most successful period. 

His first two seasons at Aston Martin were difficult, but it seems to be third time lucky for Dan and the team. He tells Tom Clarkson why the 2023 car is far superior to its predecessor and how the talent of the team's workforce surpassed his expectations. He explains where his passion for aerodynamics comes from, how playing guitar keeps him occupied outside of F1, and why Fernando Alonso has had such a big impact on the team.

Follow, rate and review F1 Beyond The Grid and share this episode using #F1BeyondTheGrid.

Related episodes:
Lawrence Stroll
, Aston Martin team owner 
This episode is sponsored by: 
HelloFresh: go to HelloFresh dot com slash 50grid and use code 50grid for 50% off, plus your first box ships free!