Title race over? Analysing Man City's seismic win over Arsenal
Episode 410,
Apr 27, 02:26 PM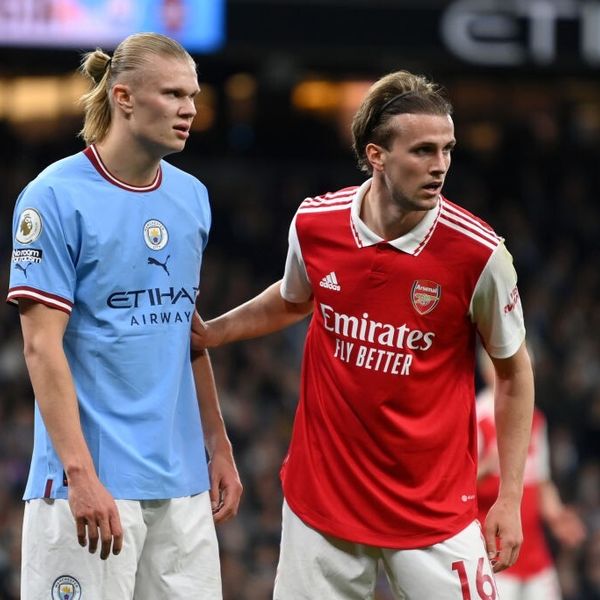 On this episode of the OneFootball Podcast, Dan Burke is joined by Lewis Ambrose and Pádraig Whelan.

It's a special episode diving deep into Manchester City's 4-1 victory over Arsenal on Wednesday evening, which leaves the reigning Premier League champions firmly in the driving seat to retain the title.

Are Pep Guardiola's side just too good for Arsenal, or have the Gunners "bottled it" in recent weeks?

Where does Kevin De Bruyne rank on the all-time list of Premier League players, and how long until Erling Haaland joins him in the upper echelons?

Is the title race now all over bar the shouting? And if so, how should we reflect on Arsenal's season?

And is City's dominance bad for the English game?

All of those questions - and more! - are answered here.