Jedi or Not, Here I Come Edition
Episode 533,
May 04, 11:00 AM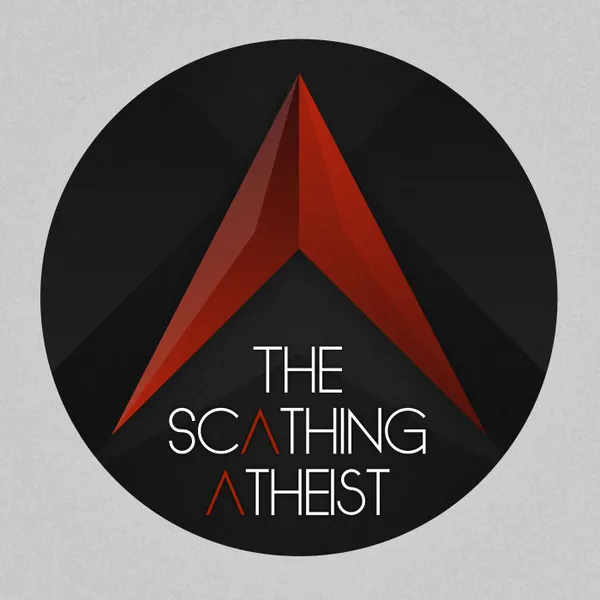 In this week's episode, Satan comes for Beantown, we offer Tucker Carlson a very lucrative unpaid internship...working for exposure, and bullshit will rain down from the heavens.
---
This week's episode is sponsored by
Stamps.com
. Get a 4-week trial, free postage, and a digital scale at
https://www.stamps.com/scathing
. Thanks to
Stamps.com
for sponsoring the show!
---
To make a per episode donation at
Patreon.com
, click here:
http://www.patreon.com/ScathingAtheist
To buy our book, click there:
https://www.amazon.com/Outbreak-Crisis-Religion-Ruined-Pandemic/dp/B08L2HSVS8/
To check out our sister show, The Skepticrat, click here:
https://audioboom.com/channel/the-skepticrat
To check out our sister show's hot friend, God Awful Movies, click here:
https://audioboom.com/channel/god-awful-movies
To check out our half-sister show, Citation Needed, click here:
http://citationpod.com/
To check out our sister show's sister show, D and D minus, click here:
https://danddminus.libsyn.com/
To hear more from our intrepid audio engineer Morgan Clarke, click here:
https://www.morganclarkemusic.com/
---
Headlines:
Christians freak out over SatanCon 2023:
https://www.cbsnews.com/boston/news/satancon-boston-massachusetts-satanic-temple-convention/
Satan fired Tucker Carlson according to Christian right prophets:
https://www.rollingstone.com/politics/politics-news/tucker-carlson-firing-right-wing-christians-1234724478/
SHS's real women of politics video is the funniest thing that's ever happened:
https://www.lgbtqnation.com/2023/04/sarah-huckabee-sanders-brutally-mocked-for-real-women-dont-have-to-fake-it-video/
Pornhub blocks all of Utah over age verification law:
https://www.vice.com/en/article/93kbkv/pornhub-blocks-utah-age-verification
Christian minister to Ohio lawmakers: Trans rights supporters are "possessed by demons":
https://friendlyatheist.substack.com/p/christian-minister-to-ohio-lawmakers