The transformative power of pursuing your passion, with Kitty and Al Tait, founders of Kitty's Kits, The Orange Bakery and Breaducation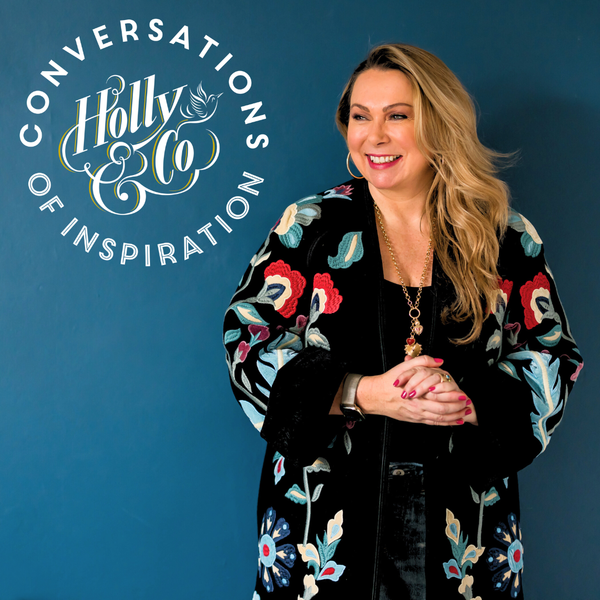 "I didn't know how to function any more. And then, one day, I watched my dad make a really simple overnight bread, mixing flour, salt and yeast in a bowl. Watching something so simple transform into something so magical made me feel safe."
Meet Kitty Tait and Al Tait, the daughter and father duo who are exceptional bakers with an even more exceptional story. 
At just 14, Kitty struggled with anxiety and depression which became so acute, she left school. Encouraged by her father, she discovered baking and their lives took an unexpected turn. Recognising that baking had been fundamental in Kitty's recovery, Kitty and Al set about changing the world one loaf at a time.
In this episode Holly speaks to Kitty and Al, and learns more of how they immersed themselves in the world of baking - and how they are now using their knowledge and passion to inspire, educate and empower others, bringing the art of baking to the masses. 
Sharing many tear-jerking and life-affirming tales from their journey so far, this is a conversation about creativity and self belief, and one that highlights the transformative power that pursuing our passions can have on our lives.
If you enjoyed this episode, we think you'll love Holly's Conversation of Inspiration with
Katy Emck OBE
, founding director of Fine Cell Work.
Plus for more unfiltered insight, subscribe to Holly's
weekly newsletters
on our
website,
where she shares small business inspiration of all kinds, exclusive nuggets of wisdom from her and her guests, plus offers, creative ideas and topical, 'ungoogleable' business advice.