Elder Abuse Awareness Month with Sonya Dunbar, the Geriatric Toothfairy
Season 2, Episode 6,
Jun 01, 04:00 PM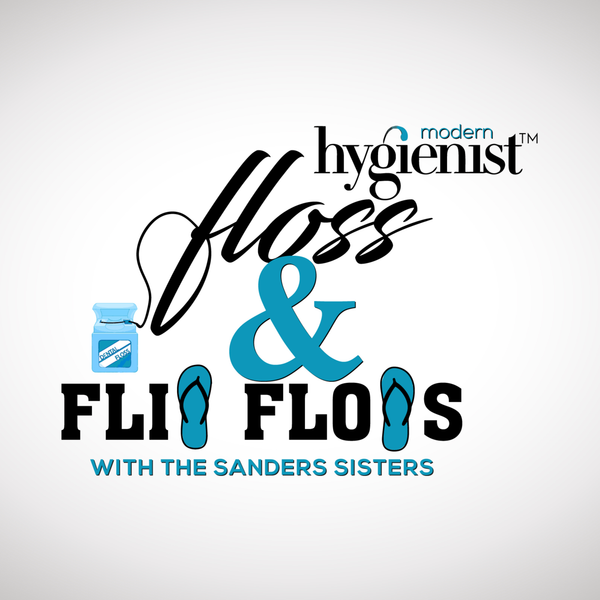 As our geriatric population grows incrementally, now is the critical time for healthcare professionals to better understand how to support the needs of our seniors while reflecting on their professional responsibility to identify signs, stages and symptoms of elder abuse. Join Sonya Dunbar, the Geriatric Toothfairy as the Sanders Sisters reflect on the importance of supporting our seniors in their healthcare needs.
Sonya Dunbar
, AKA the
Geriatric Toothfairy
, is a Registered Dental Hygienist, TEDx, and International public speaker guided by over 30 years of dental experience in private practice, skilled nursing facilities, and academia. Sonya and her husband, Gerald Dunbar, are the owners of Mobile Dental Xpress, providing comprehensive dental care to long-term care facilities. In addition, Sonya is a geriatric oral health educator and trainer. Sonya works diligently to educate as many people as possible on the importance of oral health as we age. Sonya is a
US Navy Veteran
and is pursuing a Ph.D. in Gerontology.
Sonya is a serial entrepreneur, brand ambassador with over 100k social media followers, business coach, and
Detox Stinkin Thinkin
mindset coach for business owners and entrepreneurs.
The Co-Founder of the
National Mobile & Teledentistry Dental Conference
, The American Mobile Dentistry & Teledentistry Alliance, the prestigious Denobi Awards, and Sonya is behind the new
I Woman Podcast
and movement.
Sonya is the published author of three books and is a recipient of the 020 Philips Heart to Hands Award and the 2022 Sunstar Award. As if that is not enough, the National Day Archives LLC has proclaimed
November 9th
of each calendar year as
Geriatric Toothfairy Day
.
Website:
www.sonyadunbar.com
IG: @geriatric_toothfairy
Floss and Flip-Flops with the Sanders sisters features hosts dental hygienist and speaker Katrina M. Sanders, RDH, and podiatrist Dr Elizabeth Sanders, DPM. Together, the sisters discuss the oral-systemic link and its impact—from your teeth down to your toes. The podcast is produced monthly by
Dental Products Report®
and
Modern Hygienist
®, in partnership with The Sanders sisters.
For additional content for dental professionals visit DPR and MH at
dentalproductsreport.com
.
Katrina Sanders, RDH, can be reached at: