Fire by Nite Episode 7
Episode 407,
Jun 06, 11:00 AM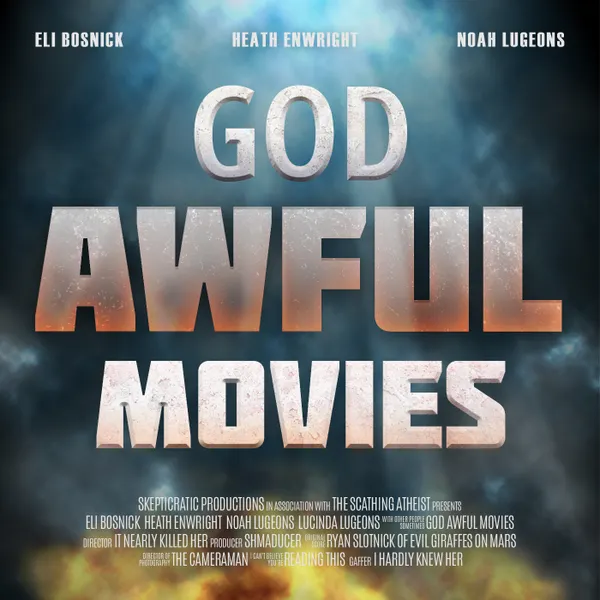 This week, the guys team up for an atheist review of episode 7 of 
Fire by Night
, a half-hearted attempt at a Christian 
Saturday Night Live
from the late eighties. And as if that doesn't already sound awful enough, this episode was about the dangers of rock and roll.
---
This episode is sponsored by BetterHelp. Give online therapy a try at
betterhelp.com/awful
and get on your way to being your best self.
---
If you'd like to make a per episode donation and get monthly bonus episodes, please check us out on Patreon:
http://patreon.com/godawful
Check out our other shows,
The Scathing Atheist
,
The Skepticrat
,
Citation Needed
, and
D&D Minus
.
Our theme music is written and performed by Ryan Slotnick of Evil Giraffes on Mars. If you'd like to hear more, check out their Facebook Page:
https://www.facebook.com/EvilGiraffesOnMars/?fref=ts
All our other music was written and performed by Morgan Clarke. To hear more from him, check him out here:
https://www.morganclarkemusic.com/