Stefano Domenicali: leading F1 forward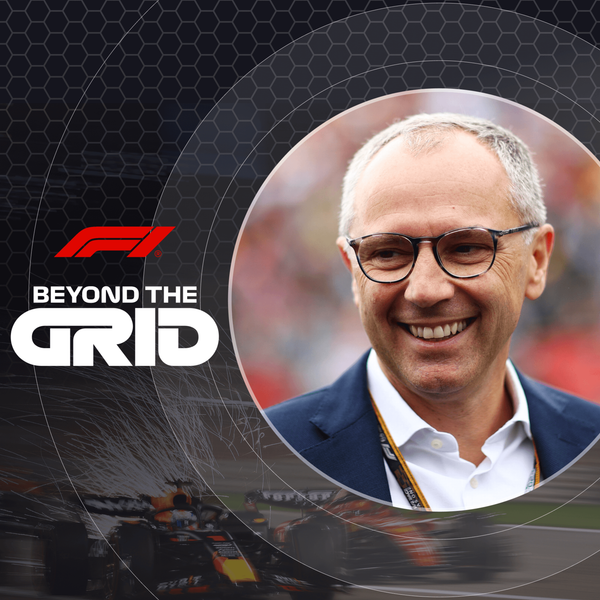 What does the future hold for Formula 1? New races? New teams? New rules? F1 President and CEO Stefano Domenicali answers all these questions and many more in an intriguing chat with Tom Clarkson. 
Domenicali knows what success tastes like. He won multiple World Championships as a leader at Ferrari. Now he plans to harness those experiences and continue evolving the sport, amidst a huge boom in popularity worldwide. Stefano explains his approach to the presidency since taking over from Chase Carey in 2021 and why he's not afraid to make big decisions for the good of Formula 1. 
He also tells Tom about the relationship between F1 and the FIA, what he's expecting from the 2023 Las Vegas Grand Prix and whether he thinks Max Verstappen is one of the greatest drivers of all time.
Follow, rate and review F1 Beyond The Grid and share this episode using #F1BeyondTheGrid. 
Related Episodes 
Stefano Domenicali's first Beyond The Grid appearance
Listen to other official F1 Podcasts
F1 Nation
- race previews and reviews from the F1 Paddock
Formula Why
- answering your questions about Formula 1
This episode is sponsored by: 
MoneyGram: flex your finances using the only digital wallets with real cash access activated by MoneyGram. Learn more at
moneygram.com/stellarwallets
.
ExpressVPN: go to
expressvpn.com/GRID
and you can get an extra
three months of ExpressVPN for FREE!
F1 Authentics: find your ultimate piece of F1 history and head over to
F1Authentics.com
to shop now! Enter the code GRID10' at checkout to receive 10% off your order.
HelloFresh: visit
hellofresh.com/grid16
and use code grid16 for 16 free meals plus free
shipping!