Something Strange Has Invaded Missouri w/ Jason Offutt
Season 18, Episode 78,
Jun 29, 08:00 AM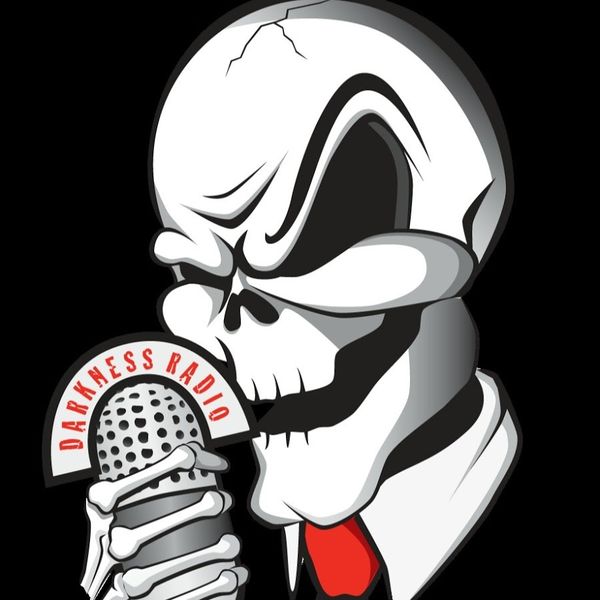 Darkness Radio presents Something Strange Has Invaded Missouri with Professor/Paranormal Researcher/Author, Jason Offutt!!
The man who first reported n the Black Eyed Kids phenomenon returns to Darkness Radio! on today's show, we catch up with Jason and talk about some of the books he has released since he was last with us, including the award winning, "The Girl In The Corn", and "So You Had To Build A Time Machine"! We also get Jason's take on AI and Aliens and Disclosure!!
Check out more about Jason, and get his books here: 
http://www.jasonoffutt.com/books/
Send Bruiser your well wishes for a speedy recovery :
https://www.facebook.com/beercitybruiser
#paranormal  #supernatural  #metaphysical  #paranormalpodcasts  #darknessradio  #timdennis #jasonoffutt #thegirlinthecorn #soyouhadtobuildatimemachine   #ghosts  #spirits  #spectres #hauntings #hauntedhouses #haunteddolls #demons #deliverances #exorcisms  #tarot  #ouija #paranormalinvestigation #ghamping #ghosthunters  #Aliens  #UFO #UAP #Extraterrestrials #alienhumanhybrid #alienabduction #alienimplant #Alienspaceships  #disclosure #spaceforce #shadowpeople #AATIP #DIA #Cryptids #Cryptozoology #bigfoot #sasquatch #shaqsquatch #yeti   #lochnessmonster  #beastofbrayroad  #Artificiallife #artificialintelligence #AI #space-X #NASA #ISS #CIA #FBI #conspiracytheory