Toxic Gossip Train - #776 Part 1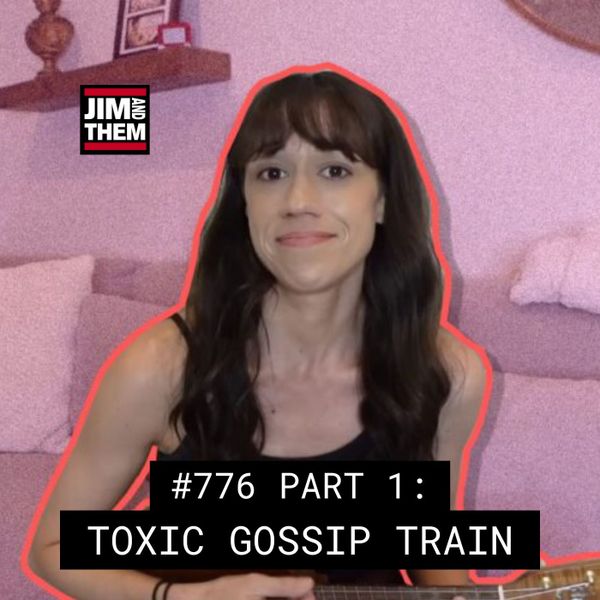 A pillar of one of our most trusted institutions, Youtube has apparently betrayed our trust! Colleen Ballinger aka Miranda Sings responds in song to allegations around her behavior and Fallout Boy releases cringe.
Miranda Sings Allegations:
Famous Youtuber, Colleen Ballinger aka Miranda Sings, accusations have resurfaced and we have some catching up to do!
Toxic Gossip Train:
In a Kevin Spacey esque movie, Colleen Ballinger releases an unhinged response video in the form of a 10 minute ukulele song, LET'S GO
We Didn't Start The Fire:
Holy shit, did Fallout Boy just release CRINGE!?
DEATH PENALITY!, HORRIFIC!, EXECUTIONER!, I'M A VIRGO!,
KICK
!, DIRT INTERNET!, GAMBLING!, STAKE CASINO!, DRAKE!, CRYPTO!, SLOTS!, CASINO!, LAS VEGAS!, LEGAL!, SWEEPSTAKES!, PART 2 BELLIGERENT!, SCREAMING!, PART 2 JEFF!, TEASER!, JEFF'S OPEN MIC!, MIRANDA SINGS!, COLLEEN BALLINGER!, YOUTUBER!, GROOMING!, ALLEGATIONS!, CONTROVERSY!, ADAM MCINTYRE!, ASS!, SEND PICS!, UNDERWEAR!, JUSTIN ROILAND!, GNARGOYLE!, PERIODS!, GORDON HALE!, PARASOCIAL!, FART JOKE!, SPREAD LEGS!, LILY SINGH!, TRENT BALLINGER!, KORY DESOTO!, WIGGLES!, SPARKLING WIGGLES!, HUMOR!, UKULELE!, APOLOGY!, RESPONSE!, TOXIC GOSSIP TRAIN!, MANIPULATION STATION!, HARASSED!, DAMNING!, KEVIN SPACEY!, GROW AND CHANGE!, FAKE NEWS!, GOSSIP!, RUMORS!, REPUTATION!, BOB DYLAN!, MODERN DAY!, BADLANDS CHUGS!, FRIDGE COLD!, SPRITE!, THE WEEKND!, ABEL!, THE IDOL!, GAY!, PUSSY!, YES MEN!, I'M NOT A GROOMER!, I'M JUST A LOSER!, SOY UN GROOMADOR!, 50 CENT!, KEENAN CAHILL!, DOWN ON ME!, FARTBOARD!, FALLOUT BOY!, IMAGINE DRAGONS!, WE DIDN'T START THE FIRE!, PETE WENTZ!, 89 - 2023!, BILLY JOEL!, ICELAND VOLCANO!, GMO!, STRANGER THINGS!, TIGER KING!, TRUMP IMPEACHED!, ALIENS!, MARS ROVER!, AVATAR!, LARK VOORHIEES! 

You can find the videos from this episode at our
Discord RIGHT HERE
!