Catherine Carrigan - Natural Healing Show - Episode 35
Episode 35,
Aug 23, 03:02 AM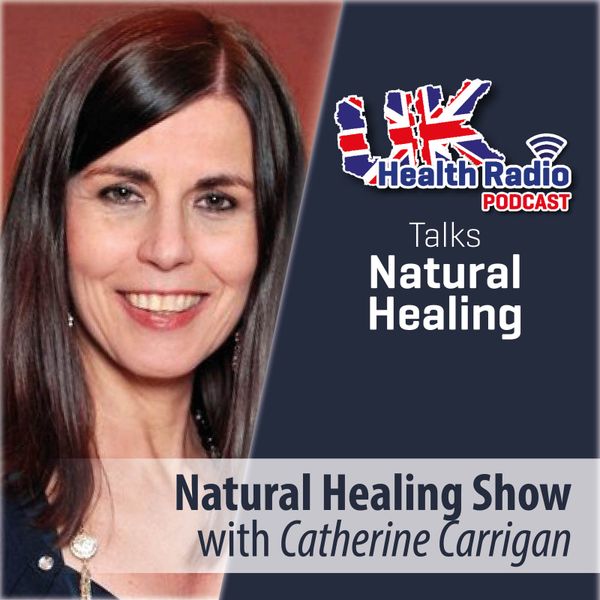 The Natural Healing Show empowers you to achieve exceptional levels of health and well-being through discovering the healing power of natural health. Your host, Catherine Carrigan, is a medical intuitive healer and the Amazon number 1 bestselling author of 10 books. Learn more about her work at www.catherinecarrigan.com. At the Natural Healing Show we hear from the world's leading experts about how you can heal yourself naturally. Learn drug-free alternatives from the realms of energy healing, nutrition, shamanism, herbalism, naturopathy, flower essences, aromatherapy, plant medicine, kinesiology, sound healing, natural vision improvement, yoga, tai chi, qi gong, meditation, breathwork, movement therapy, Feng shui, biological dentistry, NLP, homeopathy, food healing, spiritual healing, sleep improvement, brain integration, art therapy and natural healing remedies from all over the world. The Natural Healing Show was founded & previously presented by Yara Ghrewati from Wildeye Adventure
What can you do to protect your kids from child abuse! Medical intuitive healer Catherine Carrigan interviews Dr. Amy Saltzman.

Disclaimer: Please note that all information and content on the UK Health Radio Network, all its radio broadcasts and podcasts are provided by the authors, producers, presenters and companies themselves and is only intended as additional information to your general knowledge. As a service to our listeners/readers our programs/content are for general information and entertainment only.  The UK Health Radio Network does not recommend, endorse, or object to the views, products or topics expressed or discussed by show hosts or their guests, authors and interviewees.  We suggest you always consult with your own professional – personal, medical, financial or legal advisor. So please do not delay or disregard any professional – personal, medical, financial or legal advice received due to something you have heard or read on the UK Health Radio Network.