Dentistry Behind Bars
Season 2, Episode 9,
Sep 01, 04:00 PM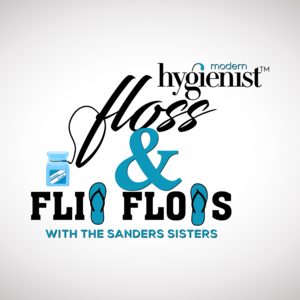 Joining the Sanders Sisters is public health dental hygienist Leslie Reilly whose career took her to the jail system. This month, they will discuss the social determinants of jail inmates, discussing the key role of a jail-system dental hygienist.
Leslie Reilly, MPH, BFA, RDH, PHDHP, CPH
, obtained her MPH-Dental Emphasis from A.T. Still University. Following the completion of her dance education degree at University of the Arts, she altered her dreams of high kicking at Radio City Music Hall to combine her passion for artistry and patient care, in dental hygiene. Concentrating on public health dentistry, Leslie has worked with incarcerated populations in numerous facilities. Presently a health services administrator and public health dental hygiene practitioner for federally qualified health centers supported by the health department, she continues to provide effective, culturally competent, accessible whole person health care to patients. 
Email:
Leslie.Reilly@phila.gov

Social Media: @therealdentaldancer
Floss and Flip-Flops with the Sanders sisters features hosts dental hygienist and speaker Katrina M. Sanders, RDH, and podiatrist Dr Elizabeth Sanders, DPM. Together, the sisters discuss the oral-systemic link and its impact—from your teeth down to your toes. The podcast is produced monthly by
Dental Products Report®
and
Modern Hygienist
®, in partnership with The Sanders sisters.
For additional content for dental professionals visit DPR and MH at
dentalproductsreport.com
.
Katrina Sanders, RDH, can be reached at: