The Creative Spark Ep. 203 with Guest Diane Foy
Season 2, Episode 203,
Sep 09, 08:26 PM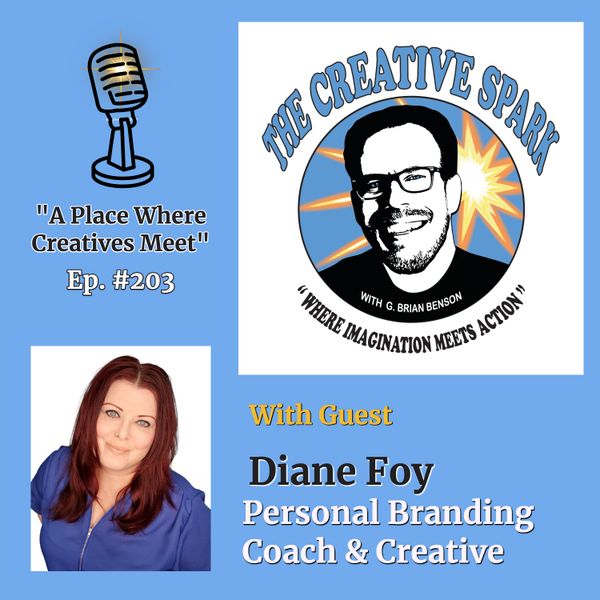 Episode 203 - Guest Diane Foy
Ready to slide into the spotlight with the impact (and income) to match? Then you should know Diane Foy, the creator of the Superfan Attraction Method.
During her 2 decades in arts and entertainment PR, Diane represented talents such as Jane's Addiction's Perry Farrell, South Africa's The Parlotones, and One Day at a Times's Mackenzie Phillips, and Pretty Little Liars Tyler Blackburn. 
Diane draws on her multi-passionate background of photography, makeup artistry, PR, marketing and creative psychology in her personal brand coaching. She empowers purpose-driven creatives to ditch self doubt, maximize their talents and promote themselves with ease. Diane also hosts the Superfan Attraction podcast.
Join Diane and I as we talk about multi-passionates (we both definitely are) and the creative process of personal branding. Enjoy!
To learn more about today's guest Diane Foy please visit:
Website:
https://dianefoy.com/
Free discovery session!
https://dianefoy.com/booking
Superfan Attraction Playbook
dianefoy.com/freebie
Twitter Handle:
https://twitter.com/DianeFoyArts
Facebook Page: 
https://www.facebook.com/groups/superfanattraction
Instagram Handle: 
https://www.instagram.com/dianefoyarts/