Goodbye Hello: Processing Grief and Understanding Death Through The Paranormal w/ Adam Berry
Season 18, Episode 114,
Sep 21, 08:30 AM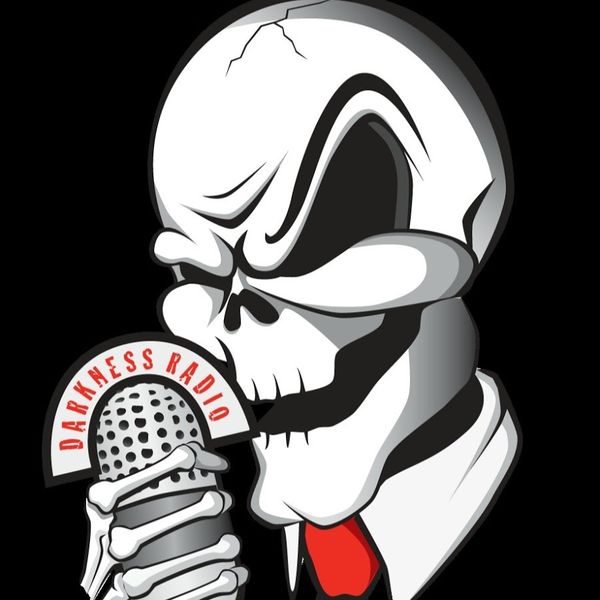 Darkness Radio presents: Goodbye Hello: Processing Grief and Understanding Death Through The Paranormal with Paranormal Investigator/ Researcher/ Author, Adam Berry!
Death affects us all—not just at the end of our lives, but every day. And yet, it's one of the most feared and misunderstood things we face. But what if there was a way to know more and use that knowledge to inform our daily lives? The first of its kind,
Goodbye Hello,
blends supernatural research with psychology to explore death and grief. Written by paranormal investigator and star of
Kindred Spirits
and
Ghost Hunters
Adam Berry, this book will not only entertain but offer comfort to those struggling to come to terms with loss, grief, and the end of life.
Goodbye Hello
answers questions such as: Why do spirits linger around in this world? Is there a "light" at the end of the tunnel? Can you connect with spirits in your dreams? How do you prepare for what's next? Featuring incredible stories of real people who connected with the spirits of loved ones as well as interviews with paranormal experts Amy Bruni, Chip Coffey, and many more,
Goodbye Hello
helps you understand where you go after this life and why some stick around. Whether you want to believe in the afterlife, don't believe in it at all, or just want to come to your own conclusions,
Goodbye Hello
is the ultimate paranormal guide for you. Adam joins Darkness Radio today to talk about some of the subjects in the book, and about his beginnings, and adventures, in the field!
Get your copy of "Goodbye Hello..." here: 
https://bit.ly/46k457Y
Stick to your wellness goals with premium, ready to eat meals from FACTOR! Head to
https://factormeals.com/darkness50
  and use the code darkness50 at checkout to get 50%off your order!
#paranormal  #supernatural  #metaphysical  #paranormalpodcasts  #darknessradio  #timdennis #adamberry #goodbyehello #processinggriefandunderstandingdeaththroughtheparanormal #ghosthuntersacademy #ghosthunters  #kindredspirits  #amybruni #chipcoffey #stevegonsalves  #ghosts  #spirits  #spectres #hauntings #hauntedhouses #haunteddolls #demons #deliverances #exorcisms #angels #guardianangels #spiritguides #Psychics #mediums #tarot  #ouija  #Aliens  #shadowpeople #neardeatheexperience